Nicki Minaj Already Talking "Marriage & Babies" With Convicted Sex Offender Boyfriend
12 December 2018, 15:42
The 'Queen' rapstress is reportedly moving fast with her new boyfriend Kenneth 'Zoo' Petty, discussing "marriage and babies" with her childhood sweetheart following backlash for his criminal past.
Nicki Minaj is ready to settle down with her new boyfriend Kenneth 'Zoo' Petty, according to reports.
The 36-year-old rapper is allegedly discussing "marriage and babies" with Petty, sources close to the rapper say. The pair have reportedly been dating for a few months now.
Nicki is said to be "serious about the prospect of marrying Kenneth and having his kids". They say she believes that he's a good man, despite his criminal past.
The new relationship drew criticism this week after it was reported that Petty was once convicted for attempted rape, before later serving time in jail for manslaughter.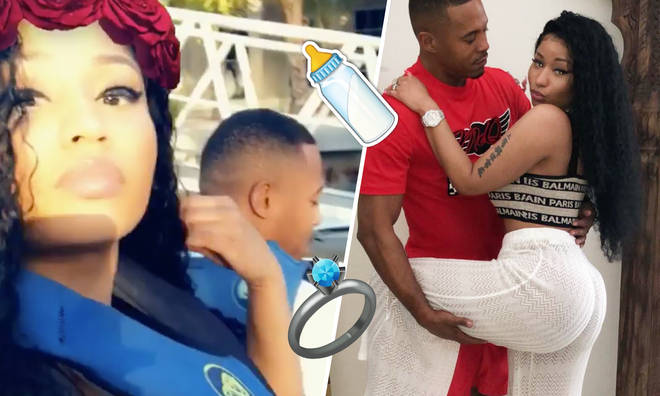 In an act of defiance, Minaj took to Instagram to post a number of racy selfies with her new man - who is reportedly one of her childhood sweethearts - after publicly confirming the allegations made against him.
"He was 15, she was 16...in a relationship. But go awf, Internet. y'all can't run my life. Y'all can't even run you own life," she wrote, before captioning a nude image of herself with her man, "Oh, they wanna talk? Let's give'm something to talk about."
The 'Chun-Li' rapstress later posted a barely-there selfie, posing in her walk-in wardrobe with her jeans pulled down and writing "I'm thicka than peanut butter- he nuttin' like Skippy now."
Following the backlash, Minaj also posted a video of the pair working out in the gym together. Nicki is said to have known Petty since she was a 16-year-old back in Queens.