Kanye West fans react to his sparse room in Atlanta's Mercedes-Benz Stadium
28 July 2021, 13:14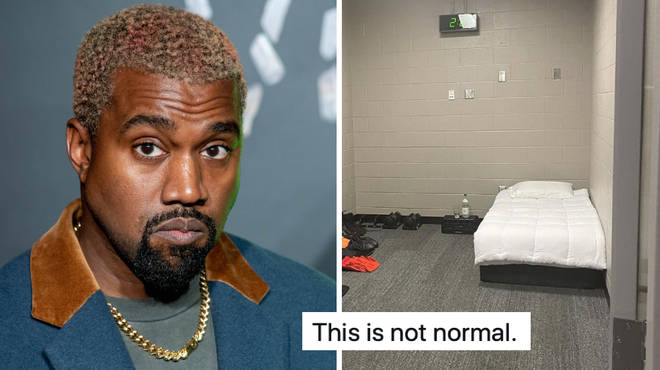 Kanye fans have reacted to Kanye's room at the Atlanta's Mercedes-Benz Stadium, where he is finishing 'Donda'.
Kanye has revealed the room he is living in the Atlanta's Mercedes-Benz Stadium where he is finishing his upcoming album.
Fans have taken to social media to react to the sparse room.
Kanye has shocked fans by sharing a picture of the room he is staying in in the Mercedes-Benz Stadium, where he is finishing his album.
The room is almost empty, featuring a bed, tv and some weights - alongside a few of the rappers things.
Fans had mixed reactions, sharing their thoughts on Instagram and Twitter.
One fan took to the 'Yeezus' rappers Instagram comments, saying: "Nice living quarters goat.... Looking forward to album of the century.".
Another said: "Bro nested in a stadium and they just accept it".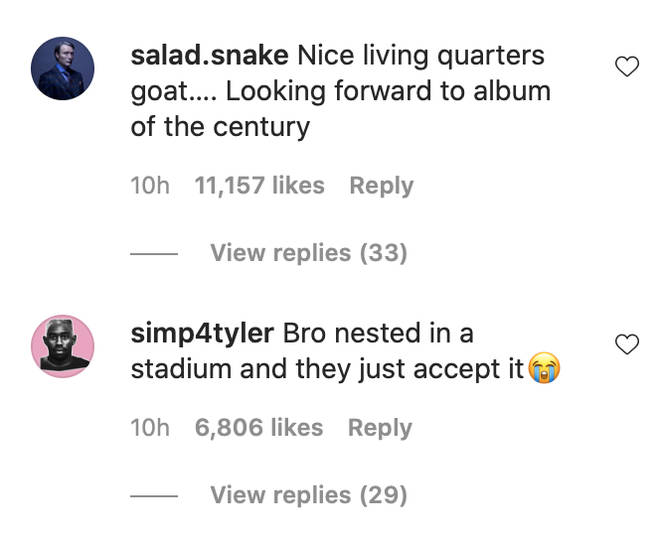 Fans on Twitter also responded to the rappers new room, saying: "Bro living in a jail cell".
One tweeter wrote: "This is not normal." whilst another said: "This album better be EVERYTHING because [the] dramatics Chile".
Some fans seemed impressed by the rappers living arrangements, saying: "He's been surrounded by a materialistic lifestyle for so long I bet that little room gave him some much peace.".
One Twitter user commented: "Got everything you'd need, this seems relaxing as hell tbh.".
"Especially if youre someone like Kanye". they concluded.
Kanye's upcoming album 'Donda' is expected to be released on August 6th 2021.