Drake Reveals He Wanted To Marry Rihanna & Start A "Perfect" Family With Her
15 October 2018, 10:51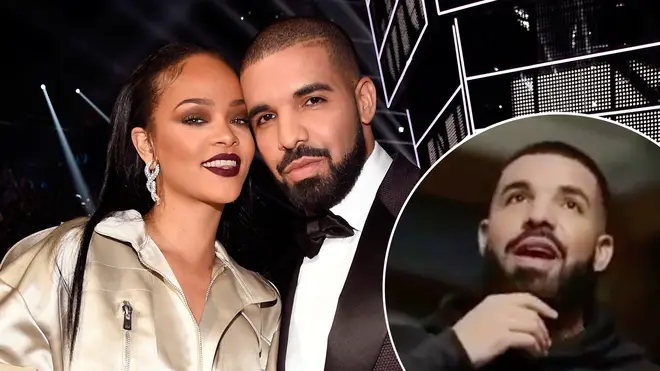 The 'Scorpion' rapper spoke candidly about his son Adonis, who he shares with Sophie Brussaux, and reflected on his past as Rihanna's rumoured boyfriend.
Drake has opened up on his relationship with his rumoured ex-girlfriend Rihanna, and confessed he once wanted to marry her.
The 'In My Feelings' hitmaker spoke candidly about the 'Wild Thoughts' singer during an interview with LeBron James and Maverick Carter on the new HBO series 'The Shop' this weekend.
"As life takes shape and teaches you your own lessons, I end up in this situation where I don't have the fairy tale, like, 'Oh, Drake started a family with Rihanna and this is like so perfect,'" he said.
"It looks so good on paper," recalled the 31-year-old rapper. "By the way, I wanted that too at one time."
Drake and Rihanna were first romantically linked in 2009, and went on to collaborate on a string of tracks together ('Work', 'Too Good', 'What's My Name?', 'Take Care').
The Canadian rapper famously confessed his love to her before presenting her with her Video Vanguard Award at the 2016 MTV VMAs, saying, "She's someone I've been in love with since I was 22 years old."
However, following their on-again-off-again relationship, the pair appeared to officially end things at the end of 2016.
Elsewhere during the interview, Drake spoke about his son, Adonis, who he shares with French artist and former adult film star Sophie Brussaux.
Drizzy spoke about being a single father, and opened up about his relationship with Brussaux. "I am a single father learning to communicate with a woman who, you know, we've had our moments," he said.
"I do want to be able to explain to my son what happened. But I don't have any desire for him to like not love his mother or I don't want like, I don't ever want the world to be angry at his mother.
"We have found ourselves in a situation and we are both equally responsible and now, like, I'm just really excited to be a great father."