Bella Hadid Responds To Rumours That Drake 'Scorpion' Lyrics Are About Her
2 July 2018, 10:49 | Updated: 2 July 2018, 10:51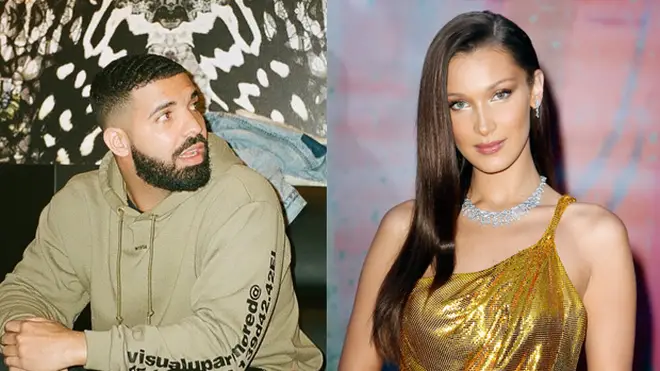 The model has fired back...
Bella Hadid has fired back at rumours that Drake addressed their relationship on his new album 'Scorpion'.
Following the release of the highly-anticipated new album, fans suggested that Drizzy was rapping about the 21-year-old model and their rumoured past relationship.
"Should I do New York? / I can't decide / Fashion week is more your thing than mine," he raps on a song called 'Finesse'.
"You and your sister / Too hot to handle / Things would get cancelled / I would make time for you," he adds, which some fans claimed was a direct reference to her older sister Gigi Hadid.
However after a fan claimed that Drake's 'Finesse' was about Bella Hadid, she fired back on Twitter.
"WHY CANT PPL BE FRIENDS W/o all the insinuation," she said.
Not me!!!🤷🏻‍♀️that's disrespectful. WHY CANT PPL BE FRIENDS W/o all the insinuation 🤭🧐😩🤬

— Bella Hadid (@bellahadid) June 29, 2018
Drake and Bella Hadid sparked relationship rumours in 2017, with the 'Nice For What' rapper reportedly throwing her a lavish 21st birthday party in October.
But the pair apparently split after suggestions that Drake "ghosted her", according to reports.
Their rumoured relationship also reportedly caused tension between Drake and The Weeknd.
Meanwhile, elsewhere on his 'Scorpion' album, Drake confirmed rumours about his son and even dedicated a song to him called 'March 14'.