Drake's New Album 2018 'Scorpion': Release Date, Songs, Tracklist & Everything You Need To Know
28 June 2018, 19:34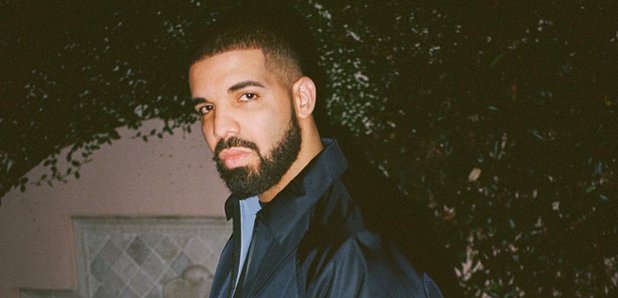 While we patiently wait on Drizzy's next move, here's everything we know about the upcoming album from the 'More Life' hitmaker.
It's been a whole year since Drake unleashed his hotly anticipated playlist project 'More Life' on the world, and it's served us well.
However, fans are already looking for clues as to when Drizzy's next batch of music will land following the release of hits like 'God's Plan' and 'Signs'.
We know that he's been working hard in the studio - one quick look at his Instagram is enough proof to show that the Canadian hitmaker is recording more than ever.
But what do we know about Drake's upcoming album? Will it be a solo effort? Another playlist project? Or something different entirely?
Here's everything we know about Drake's new album.
How many songs are on it?
Since the release of 'More Life', Drake has released a handful of singles and featured on a number of tracks. His 'Scary Hours' EP includes the chart-topping hit 'God's Plan' and the introspective 'Diplomatic Immunity', so it's possible these could appear on the new record.
Just hours after unleashing his Pusha T and Kanye West diss track ''Duppy Freestyle', Drake dropped another new track titled 'I'm Upset'. which is likely appear on the upcoming album.
'Signs', a stand-alone track released in June 2017, is another track that could sneak its way onto the tracklist. An unreleased song named 'Pistols' leaked online in December last year, reportedly produced by Drizzy and his producer Noah "40" Shebib, which could also be a potential new album track. A new song called 'Showin Off' also leaked online, sampling Lauryn Hill's 'Ex Factor'.
He also revealed a new single called 'Nice For What' produced by Murda Beatz.
In May 2018, Drake then released a new song with a rapper called Lil Baby. Could this appear on his new album 'Scorpion'?
Listen below:
When will it be released?
On 13th June, Drake announced that 'Scorpion' will be released on Friday 29th June.
"I'll be back in 2018 to give you the summary" - the closing lyric of 'Do Not Disturb', the final track of 'More Life', was the original hint that Drake was dropping some serious fire this year.
During his headline set at 2017's OVO Fest, Drake confirmed that he is working on a follow-up to 'More Life'.
Drake took to Instagram Live to tell his fans that he is physically exhausted from the time spent on the album.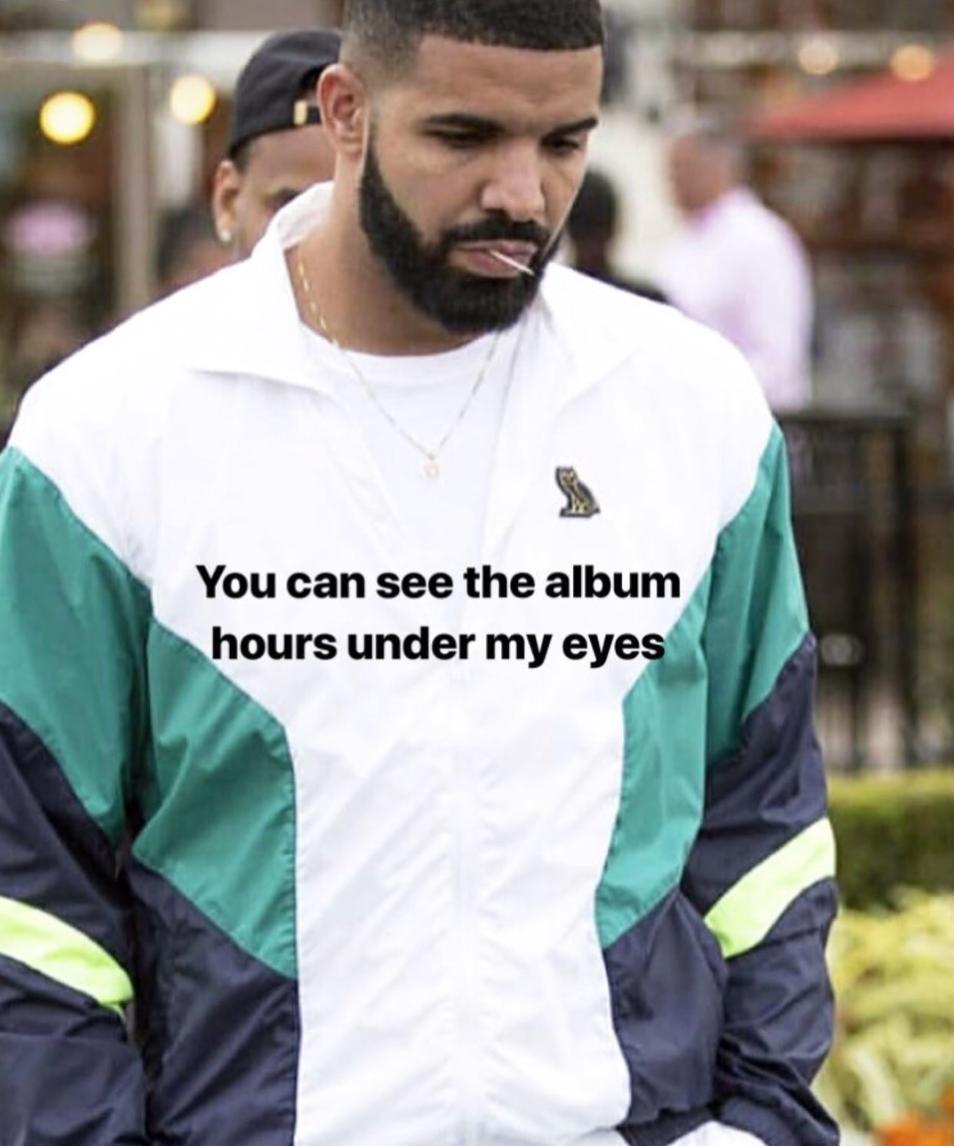 Drake the confirmed that 'Scorpion' was set for release in June, alongside albums from Kanye West, Nicki Minaj, Kid Cudi, Teyana Taylor and more.
The Canadian rapper also revealed in May 2018 that he was on the "home stretch" on Instagram.
According to reports, Drake was planning to announce his secret child Adonis on his new album.
However after Pusha T leaked the news during his scathing diss track 'The Story Of Adonis', Drizzy may have changed his plan.
Who is producing it?
Drake's righthand man and Grammy Award-winning producer Noah "40" Shebib is a certainty. The Toronto producer is known for his ambient, atmospheric, down-tempo sound that has become synonymous with Drake and their collaborations.
In April 2018, Drake confirmed that 40, alongside Drizzy's manager and OVO co-founder Oliver El-Khatib, will be exceutivly producing the album.
Noel Cadastre, a.k.a. OVO Noel, has been featured in many of Drake's behind-the-scenes studio snaps on Instagram and is known for his work as Drizzy's exclusive engineer. He's also certain to be in the mix.
Pi'erre Bourne, the man behind Playboi Carti's 'Magnolia' and one of the opening acts or Drake's Boy Meets World Tour, confirmed that he has been working on the rapper's new album in November 2017. Drizzy himself confirmed this during an Instagram Live after one user asked if he had a verse with Bourne - "Me and Pi'erre already got one" was his answer.
In April 2018, 40 revealed that he was in the mixing stages of 'Scorpion'.
What is it called?
Drake has officially announced that his new album will be called 'Scorpion'! However there is currently no context to the meaning behind the name. Watch this space!
Are there any reviews?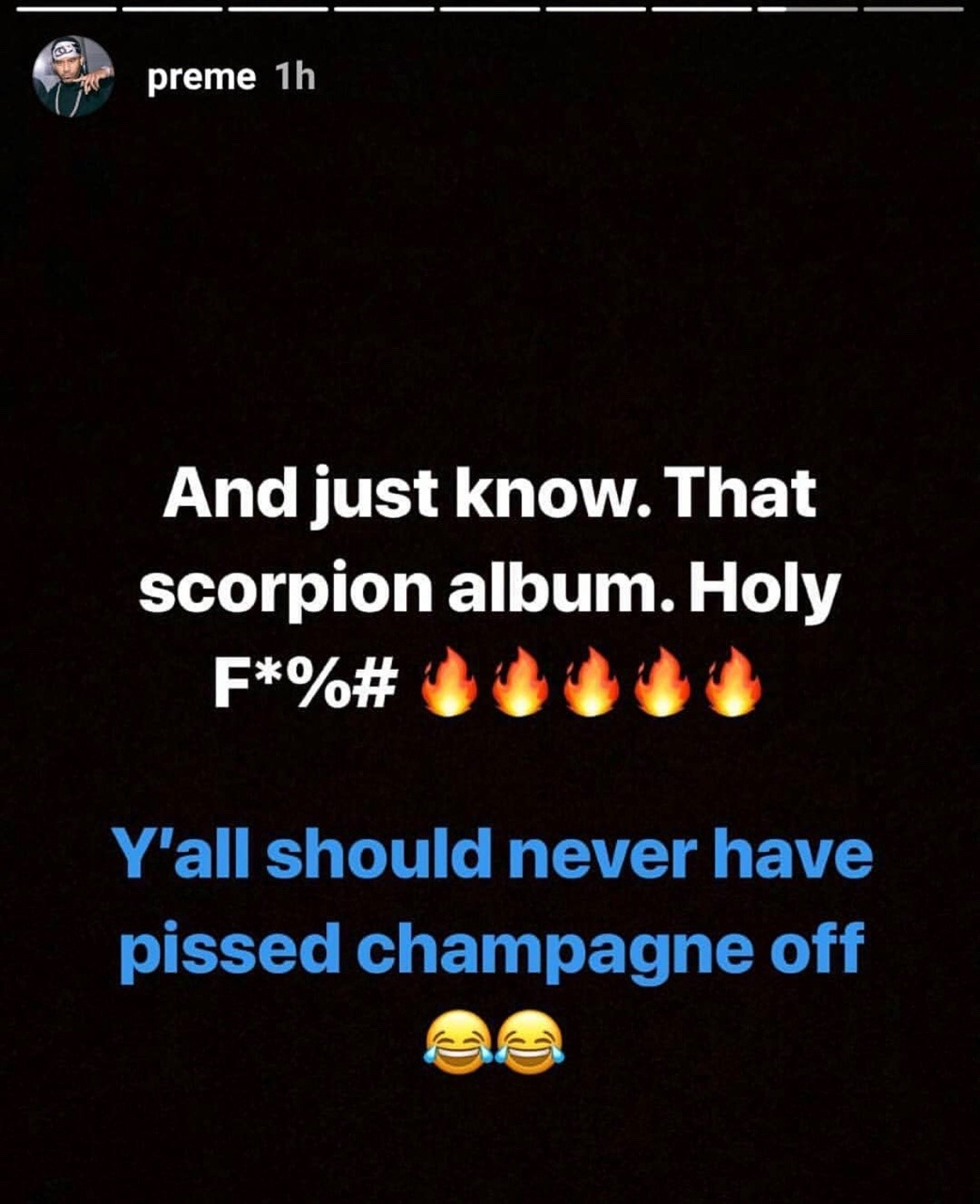 Drake's close friend Preme was the first person to review 'Scorpion' and suggested the album was incredible. "And just know. That Scorpion album. Holy f*ck," he wrote. "You should never have pissed Champagne off."