Remy Ma Breaks Her Silence Over Cardi B & Nicki Minaj Feud
8 November 2018, 10:10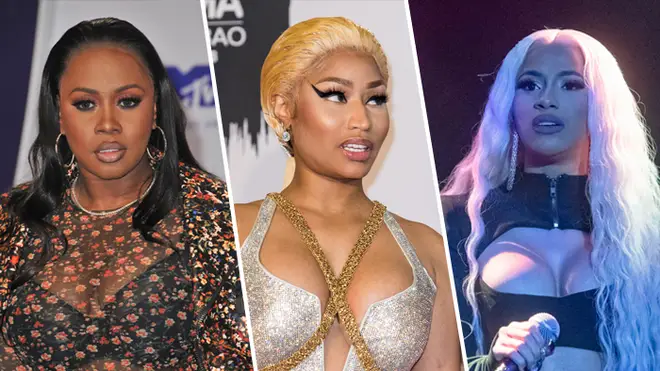 Remy Ma has given her opinion the current biggest feud in Hip-Hop.
Remy Ma has given her opinion on Cardi B and Nicki Minaj's ongoing feud.
The New York rapper, who famously feuded with Nicki Minaj herself, has admitted that she thinks the highly-publicised drama is "corny".
"I'm not going to keep arguing with somebody. I don't want to hear this. I don't want to hear anything," she said on State Of The Culture.
"The part that made it the corniest, after everything for a whole 15 hours, and then they're both like, 'OK, let's be friends now!' – I'm over it."
Cardi B and Nicki Minaj publicly called a truce on Instagram, after attempting to expose each other on social media.
Nicki claimed that Cardi B was lying about what really happened during their physical altercation at New York Fashion Week.
While Cardi B responded by 'exposing' Nicki Minaj over her behaviour during a 10-minute rant on Instagram.
Remy Ma and Nicki Minaj's feud, which appears to have ended, resulted in Remy unleashing a vicious diss track called 'ShEther'.
Both Cardi and Nicki are yet to respond to Remy Ma's comments.