15 Of The Most Memorable Diss Tracks In Hip Hop History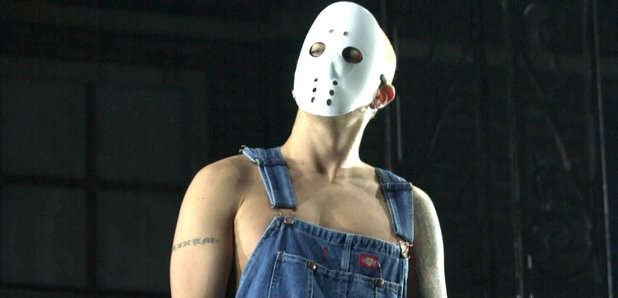 "Disses", "Battle Raps", "Pars"; whatever you like call them, they've been a key part of the Hip Hop scene since it began.
If ever you needed proof that opening your mouth about someone in the hip-hop community will rarely be taken lying down, just hit play on the tracks below.
With furious and fiery offerings from, among others, Eminem, Drake, Ice Cube Nicki Minaj, these songs are just a handful of examples of the most brutal diss tracks to ever drop in Hip Hop history.
Check out the Hip Hop diss tracks you need to hear below.
Remy Ma – 'shEther'
Target : Nicki Minaj
Context: Following rumours that Nicki Minaj dissed Remy Ma on 2017 songs 'Make Love' and 'Swalla', Remy Ma unleashed one of the most brutal diss tracks in Hip-Hop history. Using the instrumental to Nas' track 'Ether', the rapper made lots of savage claims about Nicki Minaj.
Best Lyric: "Stop talkin' numbers, you signed a 360 deal/Through Young Money, through Cash Money, through Republic/ Which means your money go through five n*ggas before you touch it."
Machine Gun Kelly – 'Rap Devil'
Target : Eminem
Context: Machine Gun Kelly brutally fired back at Eminem after being dissed on his 2018 album 'Kamikaze'. The rapper was angry about some of Eminem's alleged behaviour behind-the-scenes after a controversial tweet about Hailie Mathers over 6 years ago.
Best Lyric: "Dropped an album called Kamikaze, so that means he killed him/ Already f*cked one rapper's girl this week, don't make me call Kim"
Eminem – 'The Warning'
Target : Mariah Carey and her ex-husband, Nick Cannon.
Context: Mariah Carey had released 'Obsessed', a diss track of her own aimed at Eminem. Carey had also denied that she and Eminem had ever been linked romantically - something Shady considered to be a flat out lie. 'The Warning', was exactly that, and Mariah never talked publicly about Eminem again.
Best Lyric: "As long as that songs getting airplay I'm dissing you/ I'm a hair away from getting carried away and getting sued."
Ice Cube – 'No Vaseline'
Target: NWA, his former group.
Context: After Ice Cube left NWA to fly solo, the group included a number of disrespectful remarks aimed at their ex bandmate in their new songs. 'No Vaseline' was Cube's response to these remarks, and what a fiery and eloquent response it was.
Best Lyric: "Yella Boy's on your team, so you're losing/ Ay Yo Dre, stick to producing".
Nicki Minaj – 'Roman's Revenge'
Target: Lil Kim
Context: Lil Kim had repeatedly stated that Minaj had ripped her off image and style, and the two were known not to get along. Minaj adopted her alter-ego, Roman, for this condemning and dismissive track, in which she hammers home the point that Lil Kim's time in the sun is over.
Best Lyric: "The f**k I look like gettin' back to a has-been/Yeah I said it, has-been."
Snoop Dogg – 'Pimp Slapp'd'
Target: Suge Knight.
Context: Suge Knight had a long-standing reputation for ruthlessness, but this diss from Snoop was the beginning of the end for Knight's fearsome status, and other Suge Knight disses soon followed from a number of artists.
Best Lyric: "This n***as a bitch like his wife/ Suge Knight's a bitch and that's on my life"
Eminem – 'Girls'
Target: Fred Durst/Everlast
Context: After initially getting along rather well, Limp Bizkit's Fred Durst and Eminem agreed to work together on a track. Eminem planned to include a few disses towards Everlast, which he claims Durst was entirely on board for. However, Durst pulled out at the last minute, and not long after, publically dissed Eminem (claiming Everlast could easily beat Eminem up). Eminem responded in kind, taking big swings at both Durst and Everlast.
Best Lyric: "Motherf**kers think because I'm in trouble with the law/ That I won't jaw 'em/Up my sentence and double it tomorrow".
Canibus – 'Second Round KO'
Target: LL Cool J
Context: LL Cool J had asked Canibus to perform a verse on one of his tracks, but when Canibus made a passing reference to LL Cool J's microphone tattoo, the hip hop veteran took offence and had Canibus' verse cut from the song. He even referenced Canibus in his verse on the song. Canibus responded with this track, featuring Mike Tyson, leaving LL Cool J with a bloody nose to say the least!
Best Lyric: "You walk around showing off your body because it sells/ Plus to avoid the fact that you ain't got skills/"
Eminem – 'Nail In The Coffin'/ 'The Sauce'.
Target: Benzino/The Source magazine.
Context: Rapper and owner of The Source magazine Benzino appeared to have it in for Eminem. He gave Eminem's seminal 'The Marshal Mathers LP' a two-star review in his magazine, made disparaging comments about Eminem's ethnicity and publicly dissed him in a 2002 freestyle. Eminem responded in typical form with these two diss tracks, and The Source, as well as Benzino, started to lose fans and credibility.
Best Lyric:
Nail in the Coffin: "What the f*ck you stop for dummy/If you slew some crack/You'd make a lot more money then you do from rap!"
The Sauce: "No wonder you're sore now, Lordy you're bored now/ I'm pushing 30 you're breaking 40's door down"
Jay-Z – 'Takeover'
Target: Nas, Prodigy.
Context: It was something of an open secret that Nas and Jay-Z had it in for one another, but it was not made public until Jay-Z called out Nas on stage in 2001. After a few jabs back on forth, the beef culminated when the classic 'Takeover' was released.
Best Lyric: "Had a spark when you stared but now you're just garbage/ Fell from 'Top 10' to 'not mentioned at all'"

Nas - 'Ether'
Target: Jay-Z
Context: Following Jay Z's vicious diss track 'Takeover', Nas responded with one of the greatest Hip Hop diss tracks of all time - becoming so big it was eventually turned into a verb.
Best Lyric: "You ass, went from Jaz to hanging with Caine, to Herb, to Big/ And, Eminem murdered you on your own sh*t"
Eazy-E – 'Real Muthaphuckin Gs'
Target: Dr Dre/Snoop Dogg
Context: After the wildly popular and brutal 'F**k Wit Dre Day' had been well received, and the tension between the former NWA members continued to mount, Eazy-E took it upon himself to respond to Dre with a diss track of his own.
Best Lyric: "All of the sudden Dr. Dre is the G thang/But on his old album covers, he was the she-thang."
Drake – 'Back to Back'
Target – Meek Mill
Context: Meek Mill publicly dissed Drake on Twitter, posting that Drake didn't write his own rhymes - an awkward beef, as Drizzy is good friends with Meek's other half, Nicki Minaj, who was on a world tour at the time, with Meek Mill as the support act.
Best Lyric: "Is that a world tour or your girl's tour?"
Biggie Smalls – 'Kick In The Door'
Target – Various/The Industry/Everyone!
Context: Like all high level rappers, Biggie had amassed plenty of enemies on the way to the top. Although this track makes specific references to Wu-Tang Clan and Nas, the song is aimed at everyone, including the audience listening at home.
Best Lyric: "Ain't no other kings in this rap thing/ They siblings, nothing but my children/ One shot they disappearin'"
2pac - 'Hit 'Em Up'
Target: Biggie/Jr Mafia/The East Coast Hiphop Scene
Context: The bad blood between the East Coast and West Coast Hip Hop communities was well documented and, as everyone knows, it ended in tragedy. In this savagely briliant track, 2pac takes aim at everything from Biggies waistline, Lil Kim's face and threatens violence against various people. In hindsight this track was a bad idea, but such is the nature of diss tracks.
Best Lyric: "Lil Kim don't f**k around with real Gs/Quick to snatch your ugly ass off the streets"