XXXTentacion Gives Advice To Lil Xan In Old Messages Revealed By The Rapper
16 July 2019, 13:08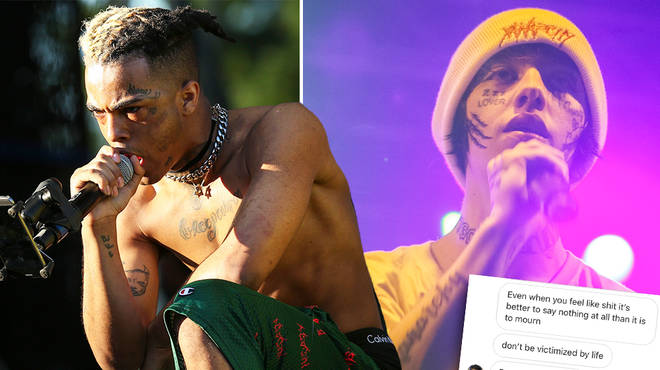 Lil Xan has posted a screenshot of his DM's with the late rapper XXXTentacion. In the messages, X is giving Xan life advice.
Lil Xan has taken to Instagram to share a screenshot of his old direct messages with the late rapper XXXTentacion. The Floridian rapper was sadly shot and killed in a robbery last year June.
The "Betrayed" artist was quite close with X, and would always go to him for guidance to keep him on the straight and narrow.
Many messages has been shared by friends of XXXTentacion's within the music industry such as Bhad Bhabie, Trippie Redd and many more.
From the shared messages, we have learned that X was a man of wisom and he always had his friends best interests at heart. The "Sad" star was known to be someone who people could go to for advice and people could rely on him.
On Monday (15th Jul) Lil Xan took to Instagram to share his old messages between himself and the late rapper who passed at just 20 year-old.
Xan captioned the post "Reading old Dms,You would give me the best Advice that I still follow Today 💔 Long live Jah 🙏🏼 We all miss and love you so much" on Instagram.
In the screenshot, X writes "Don't be victimised by life. Be empowered by it". He also wrote "Get what you want out of it all, don't let them ruin your love for yourself".