XXXTentacion's Son Gekyume Visits His Gravesite For The First Time - WATCH
26 June 2019, 17:34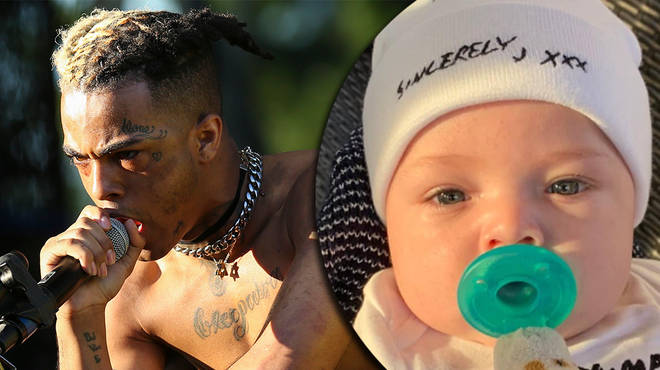 XXXTentacion's son has visited his father's gravesite for the first time, days after his one year death anniversary.
Last week (Jun 18th), it was XXXTentacion's one year anniversary of his death. The "Moonlight" rapper got murdered aged 20 in Florida. Many fans went to pay their respects their respects at the gravesite.
X left behind a special gift, his son Gekyume Onfroy, who he sadly never got a chance to meet. Yume's mother took his visiting his dad's gravesite and a fan recorded video has emerged online.
It is reportedly Gekyume's first time visiting XXXTentacion's memorial site but that has not been confirmed by anybody in X's camp.
During a clip obtained by RapSpotlights, Yume, 6 months-old, is being carried into the mausoleum to visit his father. The toddler looks around as he is unaware of what it all means, however, when he is older he may come to appreciate moments like this.
Jensis Sanchez, Yume's mother revealed that she will continue encourage her son to know more about his father and wants Jahseh to still be a part of his life.
Last week, DJ Scheme posted a new photo revealing Gekyume. The DJ is one of X's closest friends and always shows love to him and the family on his Instagram.