Lil Pump's Shock Comparison Of XXXTentacion To Tupac Urges Fans To Angrily React On Twitter
20 June 2019, 11:15 | Updated: 20 June 2019, 12:30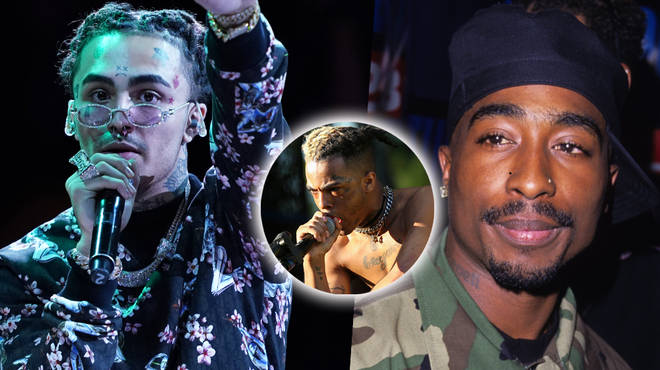 Lil Pump has received brutal backlash after comparing legendary late rapper Tupac to the Floridian late rapper XXXTentacion. Fans have taken to Twitter to express their differences.
On Tuesday (Jun 18), the late rapper XXXTentacion was remembered on the one year anniversary of his tragic death. Many celebrities paid tribute to the rapper, such as Kodak Black, Craig Xen, and many more.
Lil Pump was another celebrity who paid tribute to the late "Moonlight" rapper. However, the 18 year-old Miami artist took it a step further, declaring that XXXTentacion is this generations Tupac.
Lil Pump expressed that X's death hit him hard and took to Instagram to show it. The rapper posted a video of him breaking down in a car while listening to one of X's songs.
In his follow up post (Jun 18), Pump jumped on Instagram Stories Instagram and compared XXXTentacion to that of the late legendary rapper Tupac Shakur.
Pump said: "Dead-ass though, X is the Tupac of our generation, no cap," Pump said on his Instagram story.
Many fans gave mixed opinions about Lil Pump's claims, with the majority disagreeing with him. One Twitter user wrote "Don't ever compare Xxxtentacion to Tupac that's a total disrespect" and many shared the same opinion.
Another fan wrote "LIL PUMP IS CANCELLED and I don't even know who the f*ck he is YALL GON STOP DISRESPECTING TUPAC"
See other fan reactions below.
Lil Pump so fuckin corny. Like he had to record himself crying and post it cuz of X (already asking for clout) then he had the nerve to call X the 2Pac of my generation gtfo. Idc what anyone says XXXtentacion ain't the 2Pac of my generation.

— GERI DOBBS 🎵🎤⭐️ (@GerardoGDobbs) June 20, 2019
It's not about him being like Tupac. It's about him being the new generation's idol, which he is

— It'sJACK (@JackChambers98) June 20, 2019