Lil Pump Threatens To Sue "Racist" Police Officer Amid Footage Leak Of His Arrest
22 February 2019, 13:22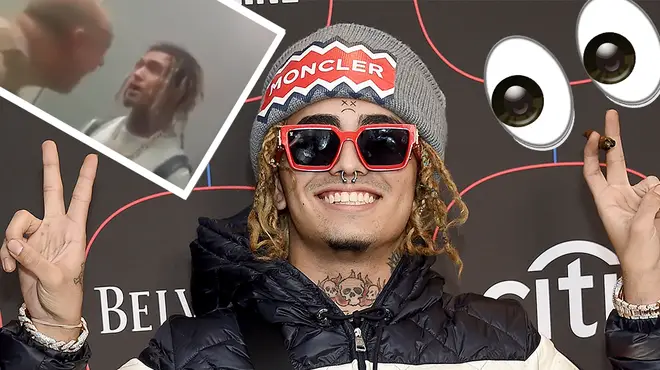 Lil Pump's arrest back in December 2018 has now resurfaced, as the police body cam of the arrest has been leaked...
Twitter has gone crazy following a of Lil Pump getting arrested has surfaced. Earlier today, TMZ, released footage that emerged from Lil Pump's arrest from back in December, when he was kicked off his flight to LA for smelling like weed.
The "Butterfly Doors" rapper, was accused of carrying drugs in a bag that "smelled like marijuana". However, the Florida rapper was adamant and claimed the bag that the police officer smelled, was not his.
The rapper also denied having a bag of marijuana on his person.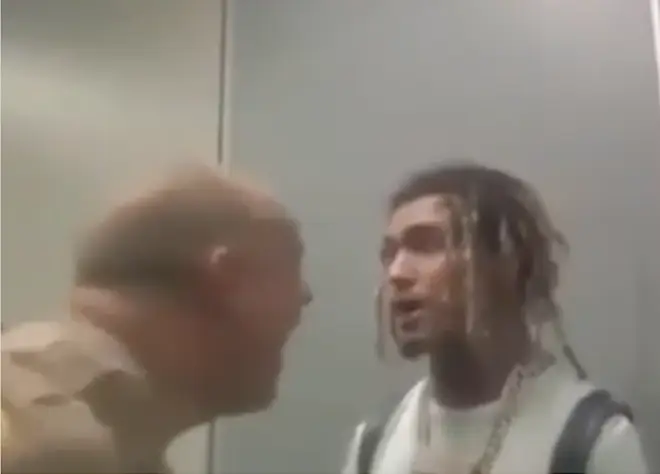 TMZ has released a police body cam video, where Lil Pump increasingly becomes frustrated while telling the cop that the bag does not belong to him. The inconvenience and embarrassment became too much for the star to handle and his anger became apparent.
During the police body cam video, another police officer gets in Lil Pump's face, screaming, "Calm down!". Pump's manager also tries to diffuse the situation explaining Pump's innocence, but cops believed the bag definitely belonged to Pump.
Although Pump denies it is his bag, the police officer responds shouting:
"I don't care. It's your bag now,". The officer then proceeds to arresting Pump and his manager for misdemeanor disorderly conduct.
According to TMZ, Lil Pump was telling the truth. Infact, the then 18 year old NOT holding any drugs on his person.If he did have a cannabinoid product, it would have resulted in a ton of questioning and confiscated property at the very worst.
After the footage had been released, Pump responded just hours later with a message for the arresting officer, saying he was going to sue him.
Lil Pump took to Instagram and made a post featuring his arrest video and captioned the video writing
"DIRTY ASS 🐷SAID 'ITS YOUR BAG NOW' THIS RACIST SH*T NEEDA STOP LAWSUIT ON DA WAY."
Lil Pump insists on sueing the police officer who allegedly wrongfully arrested him initially for "smelling like weed" that lead to a misdemeanour.
After Lil Pump posted the video of his arrest, he shows fans he hasn't let the unfortunate situation hinder his success. Just two posts later, the rapper posts a photo of his album artwork on Instagram, after dropping new album "Harverd Dropout". The album was released today (feb 22nd), amid all the talk from the police footage being released.
The follow up to 2017's self titled debut contains 16 songs in total and features guest appearances from Lil Wayne, Lil Uzi Vert, Quavo, Offset, YG, 2 Chains, Smokepurpp & Kanye West, the latter of which who appears on the previously heard single "I Love It."