Lil Xan Responds After Pulling Out Gun On Tupac Fan & Calling Him The N-Word
10 June 2019, 13:13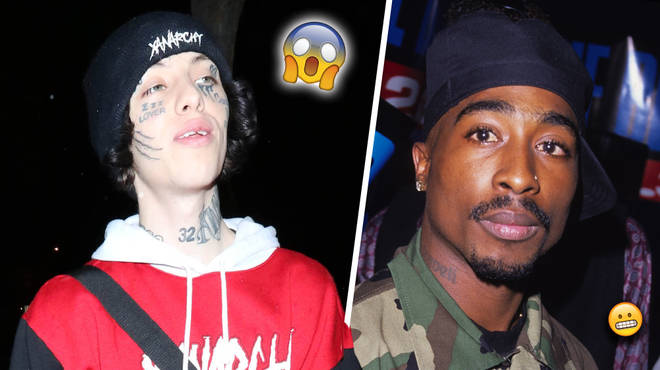 Lil Xan has taken to Instagram to address the incident where he pulled out a gun on a Tupac fan during an explosive argument.
Lil Xan has reportedly been involved in a scuffle with a Tupac fan, who confronted the rapper about his previous comments he made about the hip-hop legend.
The 22 year-old rapper took the argument to extreme measures by pulling out a handgun on him and calling the man the N-word.
During an interview last year, the "Live Or Die" rapper rated Pac's clout as a two out of ten. He then proceeded to call Pac's music "boring".
A year later, a Tupac fan has confronted Xan about his comments, where he found himself with a gun pointed at him by the rapper.
According to TMZ, Xan got into a scuffle with a Tupac fan on early Friday morning (Jun 7th) at a parking lot near downtown L.A.
In the footage obtained by TMZ, the man who is recording the video asked Xan why he "talked s**t" about Tupac last year in an interview. The argument escalated after the guy referred to Xan as a "b**ch".
Xan then shouted back at the guy saying "what the f**k you want, bruh?? Get the f**k out, n***a!!!" 
The 22 year-old rapper then took out what reportedly looked like a semi-automatic handgun. Lil Xan's girlfriend chimed in and shouted "you started it, you dumb f**k," to the man.
He then waved the gun around one more time, directing it towards the man.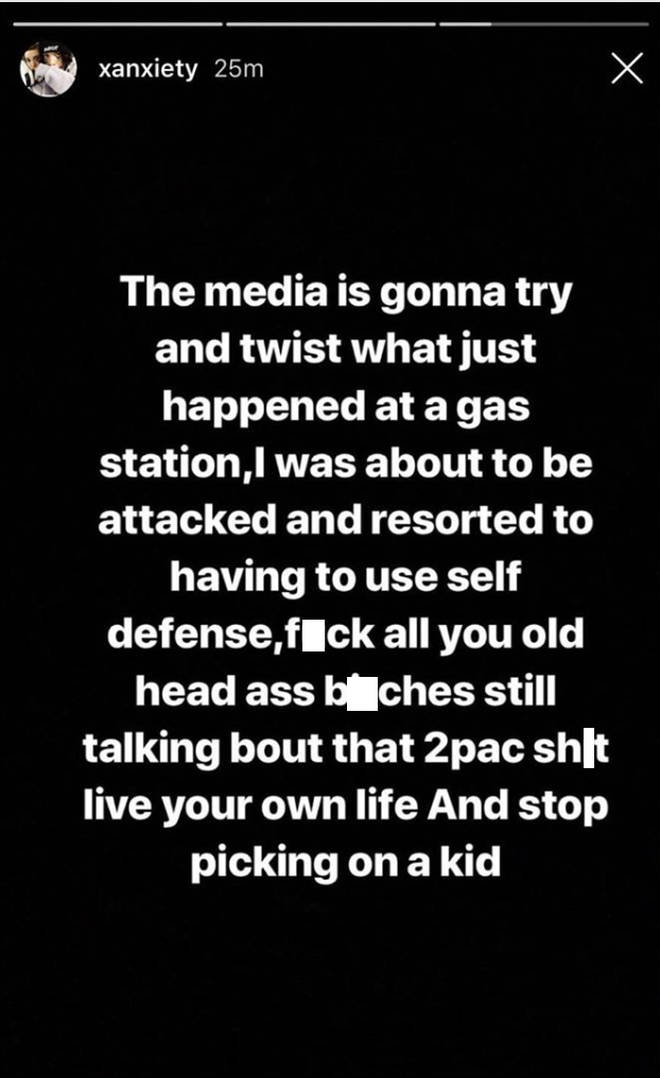 Lil Man took to Instagram story to respond to the altercation. He wrote: "f*ck all you old head ass b**ches still talking about that 2pac sh*t live your own life and stop picking on a kid".
Watch the video via TMZ.