Who Is Sha'Carri Richardson? Age, Instagram, career & more revealed
21 July 2021, 17:36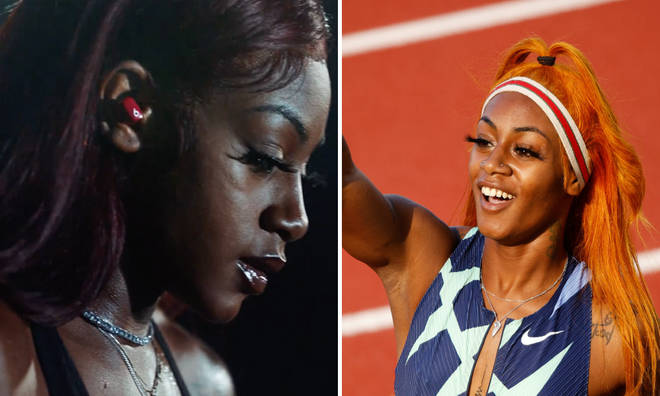 Sha'Carri Richardson has featured in a Beats advert, promoting Kanye's upcoming album 'Donda'.
Fans are excited as Kanye has announced his upcoming album 'Donda', with Sha'Carri Richardson featuring in a Beats advert promoting the upcoming album.
Here's all you need to know about, the rising star Sha'Carri.
How old is Sha'Carri Richardson?

Sha'Carri Richardson is 21 years old, being born on March 25th, 2000.

Sha'Carri Richardson is 21 years old. Picture: Getty

Where is Sha'Carri Richardson from?

Richardson is from Dallas, Texas in the United States.

What is Sha'Carri Richardson's career?

Sha'Carri is an American Olympic Athlete. Specifically she is a track and field sprinter who, competing in the 100 and 200 meters.

In 2019 the sprinter broke the record at the National Collegiate Athletic Association Championships, running 100m in 10.75 seconds.

Then, in April 2021, she achieved a new personal best of 10.72 seconds, making her the sixth fastest woman of all time and the fourth fastest American woman in history.

Sha'Carri Richardson is an olympic athlete. Picture: Getty

Why was Sha'Carri Richardson banned from the 2021 Olympics?

It came to light that Richardson lost her mother days before the competition and admittedly smoked marijuana as a result.

This resulted in her being suspended, meaning she didn't make the US Track & Field team for the 2021 Olympic games in Tokyo.

Does Sha'Carri Richardson have Instagram?

Fans can follow Sha'Carri on Instagram at: @carririchardson_.