The Game Responds After Justin Bieber Compares Chris Brown To Michael Jackson & Tupac
7 May 2019, 12:54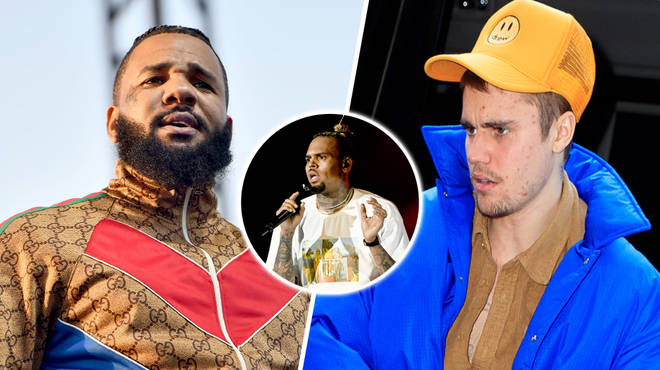 The Game speaks out on Justin Bieber's controversial views on Chris Brown being a mixture of Micheal Jackson and Tupac.
The Game isn't one to stay away from controversial topics. The West Coast rapper was sure to give his opinion on Justin Bieber's recent comments about Chris Brown.
Bieber honoured Chris Brown on Instagram a few days ago, with a bold statement. He posted a photo showing a mixture of Michael Jackson and Tupac, as it pertains to the attributes they both possessed. He also wrote a lengthy caption explaining his reasoning behind his statement.
The Game was spotted by TMZ and caught up for a quick chat. The TMZ reporter probed for The Game's opinion on Justin Bieber's view of Chris Brown and gave an interesting and detailed opinion on the spot.
The Game had a similar opinion to Biebs, however detailed the comparison in accordance to his own thoughts. The LA rapper revealed that "Justin got his own opinion, I don't need to agree with Justin".
However, in his own words, the Compton rapper did acknowledge similarities between Chris Brown, MJ and Pac. He stated "When I see him perform and I hear him sing, he reminds me a lot of MJ".
The Game also addresses the Pac comparison by saying "Chris Brown be out here thuggin, so he does have a little bit of Tupac in him".
The Game's message to the the world addressing people not wanting to work with Breezy because of his past is direct. He states "As far as people not wanting to work with Chris Brown... "F*ck You!".