The Game Pays Tribute To 2Pac On New Track 'Heaven 4 A Gangster' - LISTEN
15 September 2017, 11:23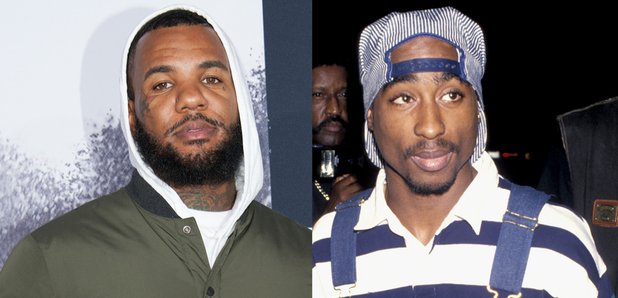 This week marks the 21st anniversary of Pac's death.
To commemorate 21 years since the untimely death of 2pac, The Game has dropped a tribute track entitled 'Heaven 4 A Gangster'.
Set to be featured on A&E's upcoming "Who Killed Tupac?" docuseries, the new song sees Game nod to the current state of Hip-Hop, and ponder what Shakur's perception of it would be.
"Tupac turning in his grave with all this nonsense / A little soldier ain't from Bompton," he spits.
"I've been on Lil Yachts / Shot crips with Lil Uzis / Got bricks from the Migos / And my b**ches "Bad & Boujee."
Listen to 'Heaven 4 A Gangster' below.
Speaking to Billboard, the Game explains how 'Heaven 4 A Gangster' is his "perception of what I thought the mental premonitions of Tupac and hip-hop would be seen as today,"
"Are we understood or are our testimonies categorized as a sin? Again is there a 'Heaven 4 a Gangster?' I wanna know." he says.
Meanwhile, a release date still remains to be set for The Game's hotly-anticipated final album 'Westside Story'.