The Game Threatens Men Who Tried To Burglarise His Home During The BET Awards
27 June 2018, 10:29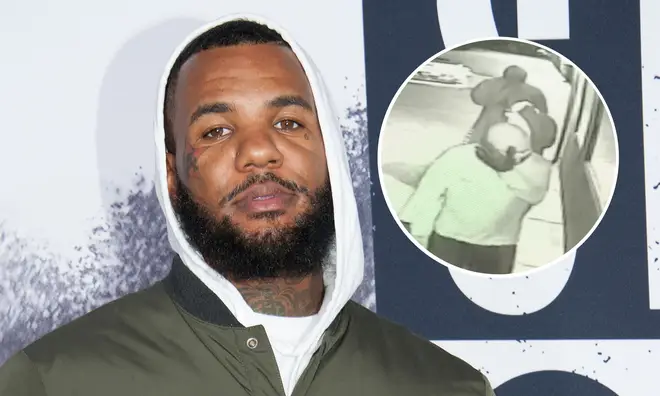 The rapper is planning to take drastic action.
The Game has exposed three men who attempted to burglarise his home while he was at the BET Awards on Saturday night (23rd June.)
In an Instagram post, the Los Angeles rapper uploaded security footage appearing to show the three men trying to break into him home in California, their faces covered.
In his caption, The Game explains what happened. According to him, the trio were inspecting the windows and doors of the home for sensors before realising that it was secure.
He added that the sight of his two Rottweilers may have deterred the men and forced them to abort the attempted burglary. He went on to threaten the men who tried to violate his home.
"I'll be home waiting so please come back tonite so I can put all three of you n****s in caskets for even thinking I'm the nigga that's gone let you violate my home & leave breathing !!!!" he wrote.
"A place where my children lay their heads at night will never be disrespected on my watch !!! If & when you come back 'I'M KILLING ALL THREE OF YOU N****S ON SIGHT' !!!"
He added, "So if you wanna lose your life over some Xbox's & A few TV's…. by all means, pull up & hop that gate again… ME & DRACO WILL BE WAITING !!!!!"
The three men currently remain unidentified.
Last month, The Game stepped in to address Kanye West after the Chicago rapper received threats from the infamous LA Crips gang.
The Game, who is affiliated with the rival LA Bloods gang, offered some cautionary words for Ye following his stream of controversial comments.