The Game Responds To Kanye West Following Alarming Threats From Crips Gang
2 May 2018, 10:29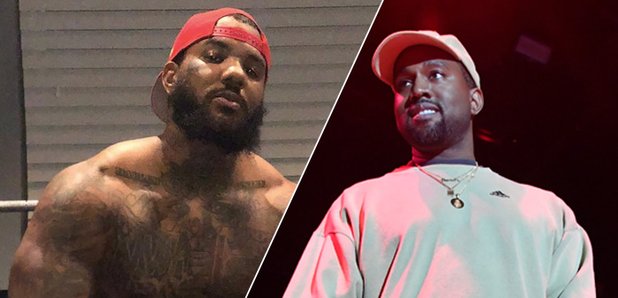 The rapper has issued a warning.
The Game has addressed Kanye West after the Chicago rapper received threats from the infamous LA Crips gang.
After 'Ye sparked controversy with some of his recent tweets, Daz Dillinger - one half of 90's rap duo Dogg Pound - appeared to urge the Crips to come for Kanye West.
"National Crip alert – all the Crips out there, y'all f*ck Kanye up," he said. "If you see that mother*cker, f*ck his *ss up on GP Crips sh*t."
Following the threat, The Game - who is affiliated with the rival LA Bloods gang - offered some cautionary words for the 'Fade' rapper in light of his recent comments.
"If Daz Dillinger threatens you, you should damn sure feel threatened," The Game told TMZ. "Ask Trump for some security."
After receiving Dillinger's initial threat, West appears to have hired some extra security to ensure his safety in California, where he resides with his family.
The rapper was spotted leaving restaurant Nobu in LA, flanked by three large men as he returned to his car. His wife, Kim Kardashian, is said to have beefed up her security also.
Meanwhile, West sparked more controversy this week after suggesting that slavery "was a choice" during an interview with TMZ, before opening up on his opioid addiction following liposuction surgery.