Teyana Taylor snuck in Chick-fil-A to the 2023 Met Gala
3 May 2023, 17:23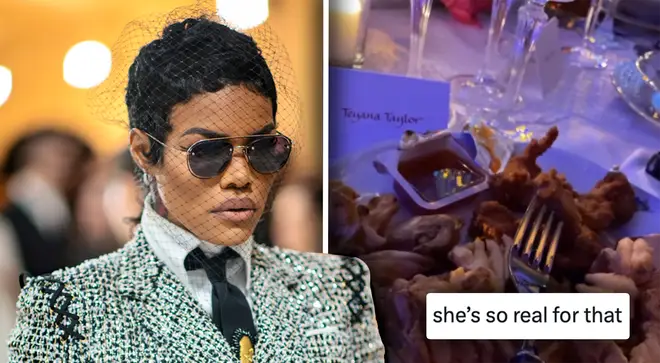 The actress and singer brought her own meal into the elusive Met Gala.
Teyana Taylor has gone viral after it was revealed she snuck in Chick-fil-A to the 2023 Met Gala.
The singer and actress attended Monday's event in a stunning silver suit, and with pea soup on the menu, decided to bring her own food in.
The 32-year-old was called out by fellow tablemate Pusha T, who jokes she was "embarrassing" him for bringing the fast food to the elusive event.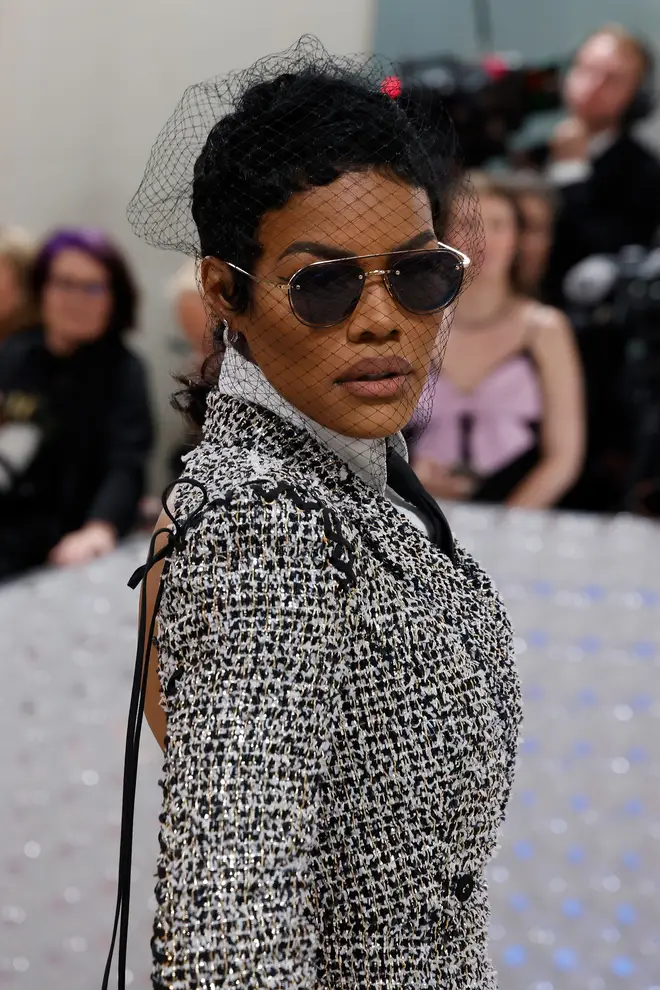 Pusha T wrote on his Instagram story: "@teyanataylor is embarrassing me. She brought @chicfilausa to the #MetGala. I want her away from me... #HARLEM," as a caption to her plate full of fried chicken and chips.
Singer Usher also found it baffling as Pusha T also joked that "@usher tried to stop her" from bringing the food into the event.
The menu for this year's gala consisted of "chilled spring pea soup with baby vegetables, lemon crème fraîche, and truffle snow, followed by Ōra King salmon with vegetable nage, asparagus, pickled strawberries, and radish—all served on vintage china," reports Vogue.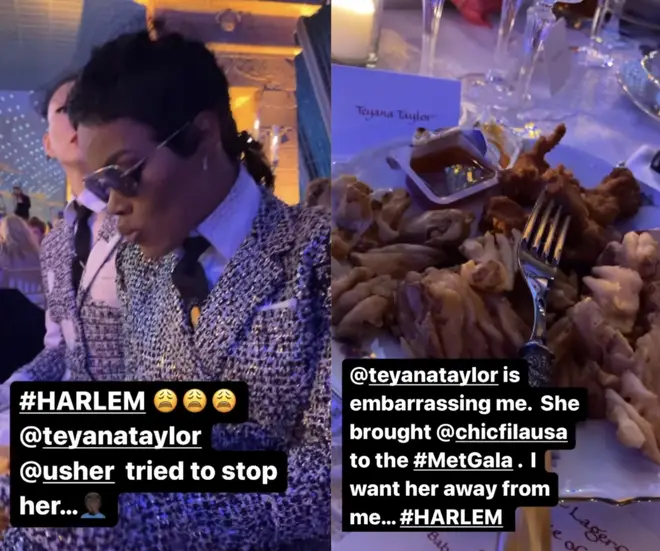 'Karl Lagerfeld: A Line of Beauty' was the theme for the 2023 Met Gala,
The menu was reportedly "designed to honour the late fashion icon and pay homage to his favourite foods and global palate," according to Vogue.
"These dishes were created to maintain seasonality while using some of his favourite ingredients, such as King salmon. There is a sophisticated elegance to these pairings, one we feel that he would have truly enjoyed."