A$AP Rocky responds after 'jumping on fan' to get to the Met Gala on time
3 May 2023, 16:31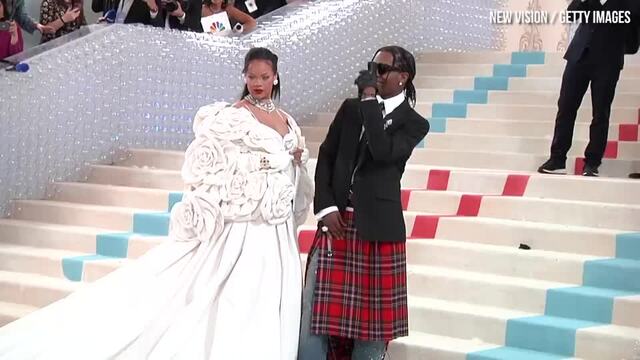 Rihanna and A$AP Rocky attend 2023 Met Gala
ASAP Rocky has spoken out after he pushed a woman out the way in order to get ready for the Met Gala.
ASAP Rocky has responded after being accused of jumping on a fan to prepare for the Met Gala this week.
The rapper attended Monday's elusive event with girlfriend Rihanna, who is currently expecting their second child together.
Whilst Riri and their son walked through the typical entrance to a hotel, Rocky was seen leaping over crowds of people who were eagerly looking at the Met guests, and has now apologised for his actions.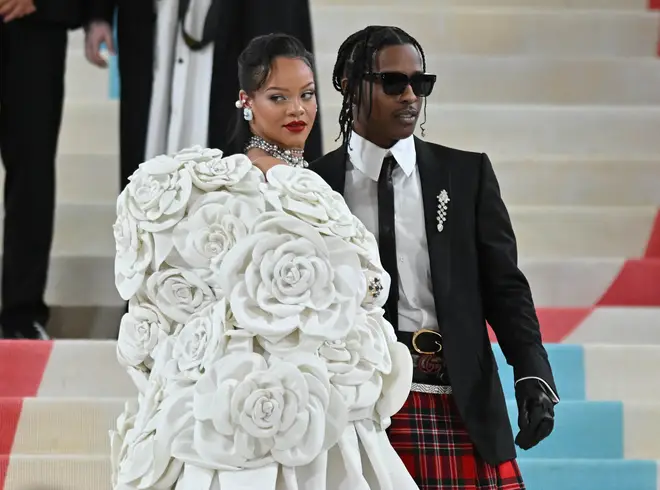 Rihanna and Rocky showed up at The Carlyle Hotel in New York, where many A-listers get ready for the event and are then met by hoards of paparazzi as they make their way to the Museum of Modern Art.
The singer was greeted by security, however Rocky took a different approach, and used a fans face to hop the fence over to the hotel.
The video of the rapper climbing over the barricade has since gone viral, and ASAP took to Twitter to apologise to the woman, who revealed herself as Madelyn Llanes.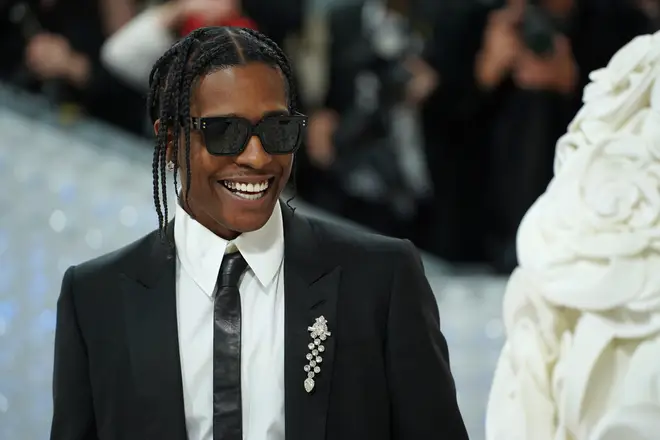 "LOL MY FAULT $WEETHEART", Rocky replied to a tweet of Madelyn who told The Independent that "What happened with A$AP Rocky is that I had felt someone tapping my shoulder."
"So I turned around and saw that it was him but my brain didn't fully comprehend that it was him," she spoke.
She continued that "He said: 'Sweetheart I need to get through' and I just told him 'no' because the barricade was right in front of me, there wasn't really anywhere to go."
Madelyn also spoke about how surreal the moment was for her and explained: "After he hopped over, he was like 'thank you' and then just laughed and flipped me off and then he went inside and that's when I fully realised it was him."
Rihanna and ASAP Rocky attended the Met Gala this year of the theme: "Karl Lagerfeld: A Line of Beauty."
They arrived fashionably late to the event, and wore a Valentino gown as Rocky wore a Tartan kilt with a signature black suit.