Superbowl LVI 2022 halftime show: performers, trailer, date, location & more
21 January 2022, 16:18
Dr Dre, Mary J. Blige and more are set to perform during the Super Bowl halftime show. Here's everything you need to know about the event...
The 2022 edition of the Super Bowl will be the 56th in the event's history. The event sees American football fans across the world attend and tune into the sport's biggest game.
Super Bowl's are also known for their iconic artist performance lineup. While there are often surprise guests who show up during the performance, it is not expected this year as there is already a star-studded lineup of five headliners.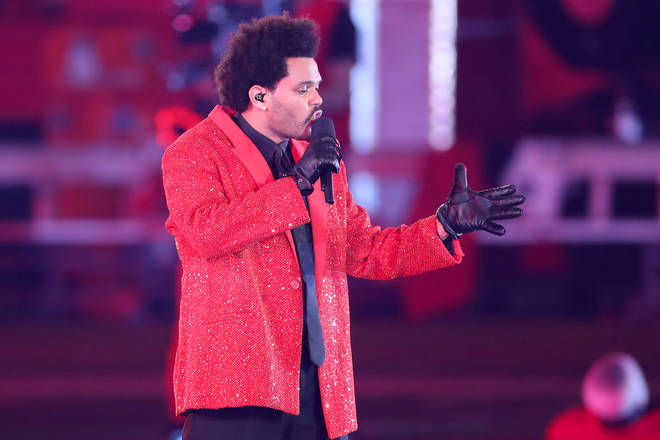 Who will be performing at the Super Bowl?

Five legendary artists will perform at the SoFi Stadium in Inglewood, Cali., during the halftime show for the Super Bowl.

Dr. Dre, Snoop Dogg, Eminem, Mary J. Blige and Kendrick Lamar will be this year's performers.

The hip-hop and R&B artists will perform on one of the biggest stages in the world.

Hip-hop legends Snoop Dogg, Dr. Dre and Eminem. Picture: Getty

While Blige has performed at the Super Bowl before, the other artists will be experiencing it for the first time.

Blige performed in 2001's halftime show. The five performers follow The Weeknd's 2021 halftime show in Tampa, Fla. 

Mary J. Blige performed "America the Beautiful" alongside Marc Anthony at the Super Bowl XXXVI - Pre Game Show. Picture: Getty

The five performers have a total of 43 Grammys and 21 Billboard No. 1 albums.

When is the Super Bowl taking place?

The Superbowl will be taking place on Sunday 13th February 2022.

Where will the Superbowl take place?

The Superbowl LVI will be taking place on February 13, 2022, at SoFi Stadium in Inglewood, California.

Where can I watch the Superbowl in the UK?

Super Bowl LIV will be shown live on BBC Two and the BBC iPlayer.

The Super Bowl can also be watched on NBC (non-UK).

Watch the trailer for the Super Bowl halftime show above.

Snoop Dogg, Mary J. Blige, Dr. Dre, Eminem and Kendrick Lamar will headline the halftime show.

Picture: PEPSI

Which teams are playing at Super Bowl LVI?

It has not yet been revealed which two NFL teams will compete at Super Bowl LVI on Feb 13.

'Championship Sunday', when both the AFC and NFC Championships are decided, is set for Sunday (Jan 30).

After those games play out, we will know the two teams competing at the Super Bowl two weeks later.