Soulja Boy Reportedly Released From Jail 146 Days Early Due To 'Good Behaviour'
15 July 2019, 13:42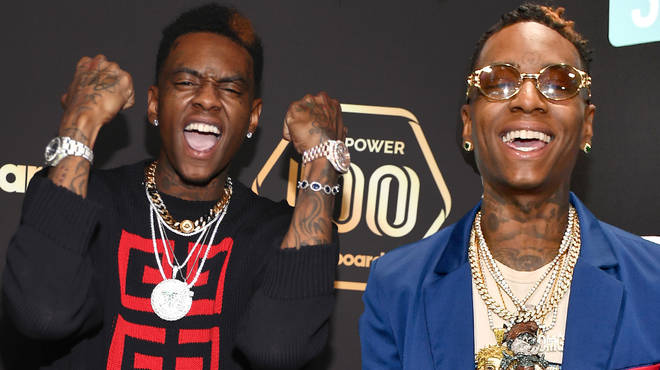 Soulja Boy has reportedly been released from jail 3 months earlier than expected due to 'good behaviour'. The rapper was sentenced to 240 days back in April.
Soulja Boy has reportedly been released from jail 146 days earlier than expected. The Chicago rapper checked out of Los Angeles Sheriff's Department on Sunday morning (14th Jul).
The "Crank That" rapper served a little over 90 days of a 240 day sentence for probation violation. According to the TMZ report, The L.A. Sheriff's Dept. confirmed Soulja's early release is due to good behavior, time served, and overcrowding.
In 2014, Soulja's went on probation when he was previously convicted for carrying a loaded firearm. The "Kiss Me Thru The Phone" rapper then violated his then 24-month probation term in December 2016.
In March 2017, Soulja was convicted of a felony stemming from that arrest and was given a five year probation. Earlier this year, the rapper didn't manage to upkeep court-ordered community service.
However, while Soulja was locked up he found out good news that his kidnapping case was rejected by prosecutors.
Soulja is officially a free man. Who's excited for "the biggest comeback of 2019" ?!