Soulja Boy's Instagram Account Hacked While He's In Jail Without Bail
17 April 2019, 10:41 | Updated: 17 April 2019, 11:23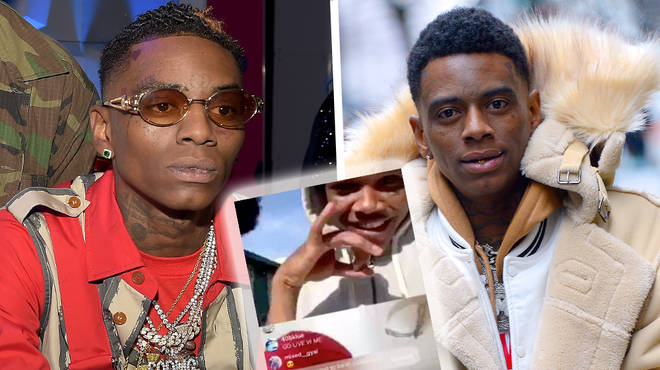 Soulja Boy's Instagram account has been hacked by multiple people while he's in jail after violating his probation...
Soulja Boy is currently in jail after failing to adhere to his probation rules. The rapper is held in custody in a California jail, after violating his probation rules. Despite his new legal case, the "Crank That" rappers IG Live is still going off without his presence due to hackers taking over.
Just two nights ago (Apr 15th), many people managed to break into Big Drako's Instagram account and appeared on his Instagram Live.
During the live session, a woman jumped on camera and claimed to have possessed Soulja's Instagram information demanded at least a band —$1,000—to give the rappers account back to him.
The female took to Soulja's Instagram Live stating:
"Y'all gotta give us a band to get his shit back," the female IG hacker says into the camera.
Although the hackers' demands could possibly work as $1,000 isn't much considering how much Soulja has in the bank, he shouldn't have to as it is his personal account.
Also, Soulja is physically behind bars at the moment so he personally isn't able to so much about it.
Despite Soulja not being able to sort it out personally, someone on his side is taking care of his account. The live session has been removed from Soulja Boy's page. The hip-hop star's posts are still on his page.
On Thursday (April 11), Soulja Boy was arrested after a judge found that the rapper violated his probation he has had since 2014.
The judge ruled that Soulja violated his probation by possessing ammunition in his home and also tried falsifying evidence that would've proved he'd completed his community service hours he was served to commit to.
The rapper is currently being held without bail.