Offset Claims Migos Are "The Biggest Group In The World To Ever Exist"
13 December 2018, 15:14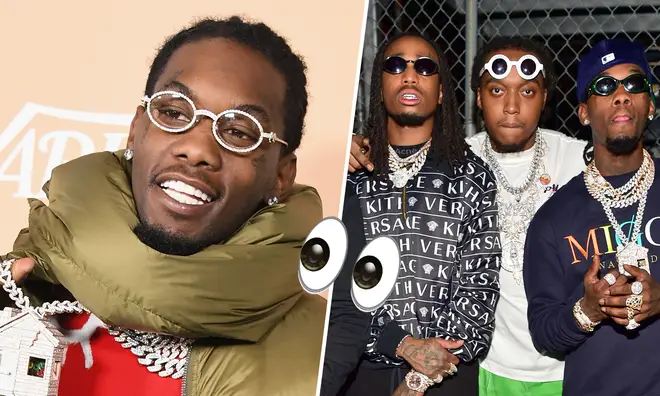 Fresh from his split with wife Cardi B, Offset - one third of Hip-Hop trio Migos - made the claim that the 'Walk It Talk It' hitmakers are the greatest to ever do it.
Migos have had an incredible year. With the release of their third studio album 'Culture II', as well as their respective solo efforts - Quavo's 'Quavo Huncho' and Takeoff's 'The Last Rocket' - their rise hasn't stopped.
Which may be what lead Offset, one third of the hit-making trio, to make the bold claim that the group are the best squad to have ever done it.
"We the biggest group in the world to ever exist," Cardi B's ex recently told XXL. "'Cause we can do individual and we can go as a group."
'Culture II' debuted at number one on the US Billboard 200, as did its predecessor 'Culture'. Offset is currently the only member of the group to have not yet released a solo album.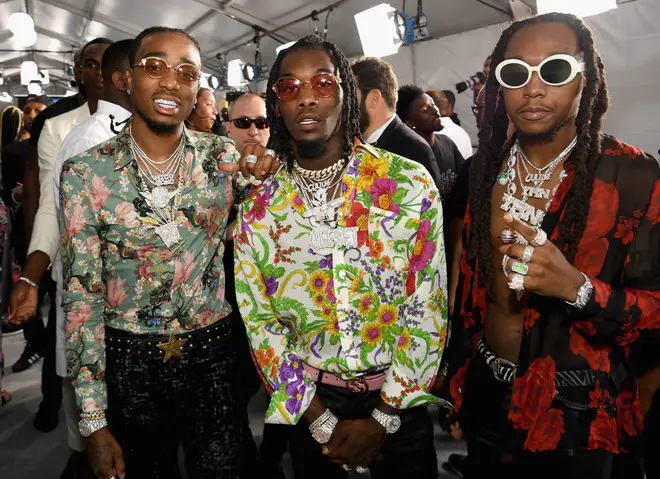 Meanwhile, Offset appears to be in his feelings about his recent split from Cardi B, whom he married in secret last year. This week, he tweeted "F*ck y'all, I miss Cardi."
The rapper has been accused of cheating on his partner of 15 months, with a number of text messages leaked online last week appearing to show Offset organising a threesome with two other women.
Days later, a video leaked showing him in a car surrounded by a bevy of models including a woman named Sophia Alia, who was topless. She claims "nothing happened" with Offset.
Do you agree with Offset? Are Migos the greatest group of all time? Let us know on Twitter!