Michael Jackson fans furious as his controversial 'Simpsons' episode is pulled by Disney+
14 November 2019, 12:46 | Updated: 3 February 2020, 15:28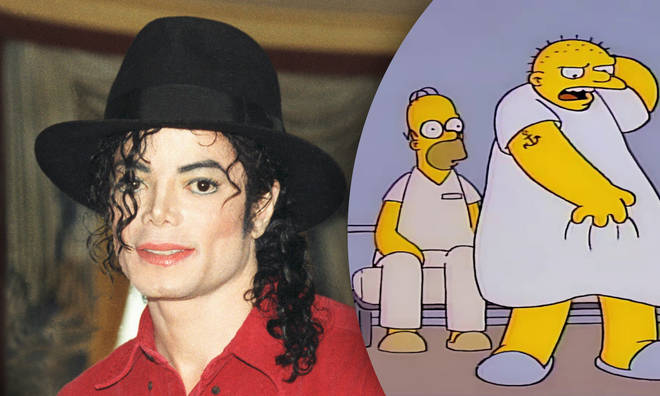 Disney's new streaming service has removed the episode featuring Michael Jackson.
An episode of 'The Simpsons' which featured Michael Jackson as a guest has been removed from Disney's new streaming service, Disney+.
Disney+ launched in the US this week and includes previous seasons of the popular cartoon show, but the library is missing the episode featuring the controversial music icon.
Titled 'Stark Raving Dad', the opening episode of season three sees Jackson voice the character of Leon Kompowsky, a psychiatric hospital patient who shares a room with Homer, and later helps Bart write a song for Lisa.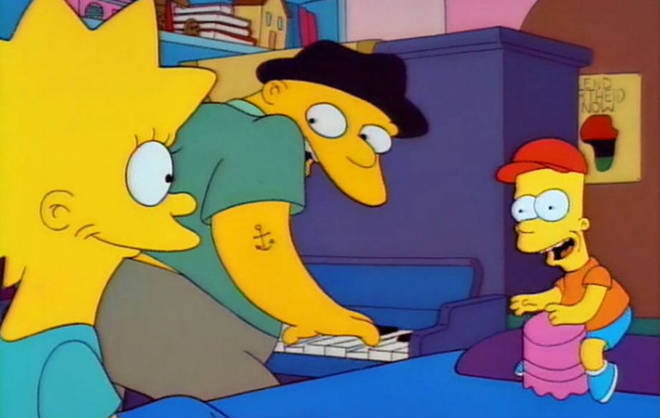 The removal comes in light of the highly-publicised HBO documentary 'Leaving Neverland', which outlines a number of sexual misconduct claims made against Jackson.
The series saw Wade Robson and James Safechuck - two men who both spent time with Jackson during their childhood years - recount alleged memories of being sexually abused by the singer.
Fans of Jackson took to social media to express their disappointment in the removal of the episode.
I'm very disappointed #Disney released #TheSimpsons on their new digital app without The episode "Stark Raving Dad" which featured #MichaelJackson voice 👎🏼 You're starting off on the wrong foot! SMH Michael was and still is a legend and you can't erase his legacy!

— Emmanuel Jones (@MannyJones87) November 13, 2019
It's really sad after the many years of support and loyalty that #MichaelJackson gave to the Disney franchise. It's probably easier to count the # of people who didn't stab him in his back and do a total turn on him after his death😡 Speechless.

— hesouttamylife (@Ilive4u4me) November 13, 2019
I just canceled my subscription to @disneyplus ...I will not support an organization that promotes the continued lynching of a dead black man, Michael Jackson . A man proven innocent and a man who loved Disney ...deserves respect and due process . pic.twitter.com/BFk32V8uqE

— Melanie321 (@Mellie4Justice) November 13, 2019
"The guys I work with– where we all spend our lives arguing over jokes - were of one mind on this," said Simpsons producer James L Brooks back in March when the decision was made.
"It feels clearly the only choice to make. The documentary gave evidence of monstrous behaviour. I'm against book burning of any kind. But this is our book, and we're allowed to take out a chapter."
"This was a treasured episode. There are a lot of great memories we have wrapped up in that one, and this certainly doesn't allow them to remain."