Lil Dicky Is Reportedly Dropping A New Song With Justin Bieber
11 April 2019, 16:09 | Updated: 15 April 2019, 15:55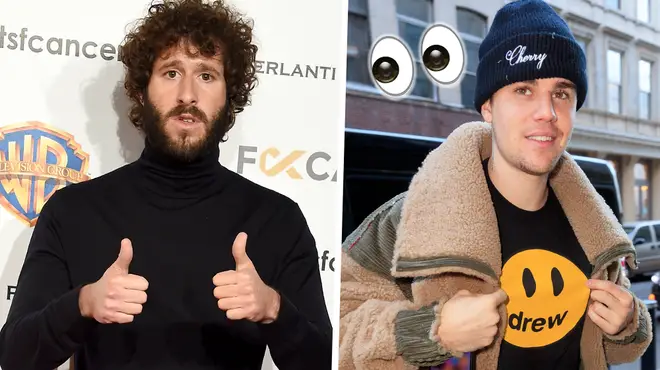 Lil Dicky is allegedly dropping a track featuring pop sensation Justin Bieber next week, and fans are going crazy...
Lil Dicky has been busy rounding up his brand-new single, with many huge features on it. Pop sensation Justin Bieber is allegedly featuring on Lil Dicky's new track. DJ Khaled and other celebrities are set to be in the music video.
According to several reports, Lil Dicky has turned to Bieber for his new single, which will be his first since 2018's "Freaky Friday" with Chris Brown.
Dicky and Bieber have not publicly addressed their rumored collab, Beliebers and Lil Dicky fans are anticipating their new supposed song that's 'due to be a hit'.
According to TMZ, we can expect a slew of famous guests in the upcoming clip. DJ Khaled will be making his return, having first appeared in "Freaky Friday" and people like Katy Perry, Shawn Mendes, Halsey, Adam Levine and others will also be gracing the screen.
On Tuesday (Apr 9th) Bieber retweeted Dicky's tweet about dropping a new song and video next week. It's not confirmation, but it could potentially be a track with Biebs.
In other Dicky News, the multitalented rapper/actor has a profound love for working in TV. In early February, Dicky's comedy TV series that was executively produced by Kevin Hart was picked up by FX.
The show focused on Dicky's own life as a late-blooming rapper.