8 Hilarious Lil Dicky 'Freaky Friday' Lyrics For When You Need The Perfect Instagram Caption
6 April 2018, 15:56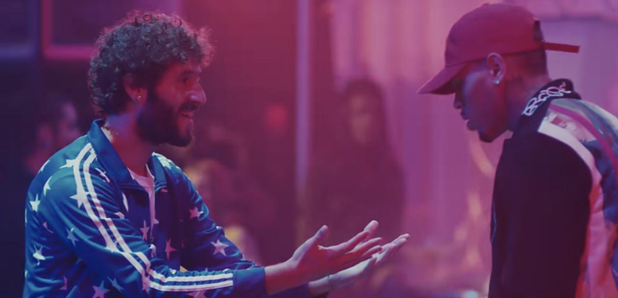 Lil Dicky and Chris Brown's latest lyrics were made for Instagram....
Lil Dicky announced his return to music in 2018 with his infectious new single 'Freaky Friday'.
The song, featuring Chris Brown, DJ Khaled, Ed Sheeran and Kendall Jenner, tells the story of Lil Dicky and Chris Brown switching bodies and is home to some amazingly quotable lyrics.
Listen to 'Freaky Friday' below:
We've put together the Lil Dicky 'Freaky Friday' lyrics that make for perfect Instagram captions.
Check out the best lyrics below:
"I woke up Chris Breezy, oh my god I'm the man"
"Somehow this sh*t turned into Freaky Friday"
"We got no choice but to turn this bitch sideways"
"Got all these hoes in my DM"
"Ain't no paparazzi flashing pictures, this is great"
"If you hurting me then you only hurting yourself"
"I'm DJ Khaled, why am I yelling"
"I'm gonna understand the inner workings of a woman"