Kylie Jenner Awkwardly Spotted At Nightclub With Three Of Her Sisters' Ex-Boyfriends
7 June 2019, 12:02 | Updated: 7 June 2019, 12:06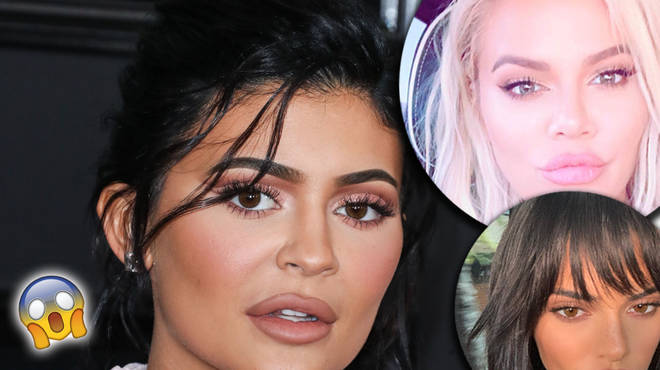 Kylie Jenner was spotted on a night out at Delilah Club in West Hollywood, where she attended the same club as three of her sisters' exes.
Kylie Jenner was spotted outside of Delilah nightclub in West Hollywood on Thursday night (Jun 6th). The beauty mogul narrowly avoided a very awkward confrontation with three of her sister's ex's.
The 21-year-old billionaire was hanging out at the bar, when the exes of two of her sisters arrived - Tristan Thompson (Khloe Kardashian) and Ben Simmons (Kendall Jenner).
Tristan Thompson who recently cheated on Khloe Kardashian with Jordyn Woods, was spotted arriving to Delilah. Kendall Jenner's recent ex-boyfriend Ben Simmons also pulled up to the nightclub shortly before 2am. 
According to TMZ, Thompson and Simmons left about five minutes after they arrived.
French Montana was also at the club too, but left right before Simmons and Thompson arrived. French Montana and Khloe Kardashian reportedly dated from 2014 to 2015.
Kylie left around the same time, but she didn't walk out with her sister's ex's. 
The reality TV star recently was caught in the middle of Khloe and Tristan's cheating scandal, when he cheated on her sister with her BFF Jordyn Woods in February.
Kylie reportedly kicked Woods out of her house, after the cheating scandal fully unfolded. Woods went on Jada Pinkett's Red Table Talk and claimed Tristan kissed her goodbye, while she walked out of his house.
Khloe labelled Woods as a liar and has thrown shade towards her & Tristan multiple times on social media.