Kylie Jenner Accused Of Lying About Kylie Skin Being Vegan As New 'Evidence' Emerges
5 June 2019, 12:02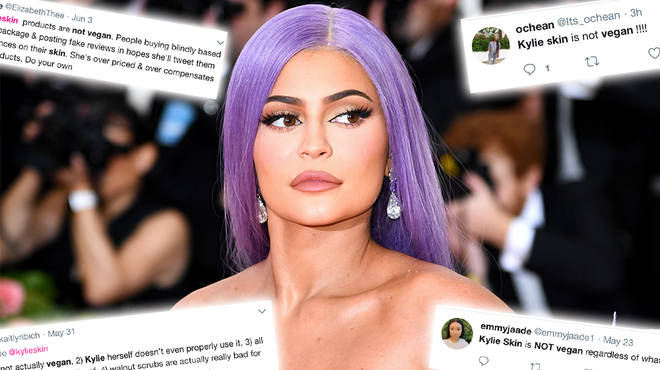 Kylie Jenner has been called out by fans for her 'Kylie Skin' products not being vegan. although she claims they are. Many fans have discovered ingredients that come from animals.
Since Kylie Jenner launched her skin care line 'Kylie Skin', she's has been pulled up on discrepancies to do with what she claims the products will be, and what they are.
Many fans are slamming the beauty mogul for promoting her products as 'vegan' when they have discovered ingredients which are not vegan at all in her toner and face wash.
Kylie Skin's Vanilla Milk Toner contains an ingredient called "squalane" which is traditionally sourced from the livers of deep-sea sharks in the South Pacific according to Oceana.
Although the oil can be harvested from plants, on Kylie's ingredient list it doesn't specify where the oil comes from.
Fans have also pointed out that Kylie's Foaming Face Wash contains ingredient "Hydroxyacetophenone" which is sourced from the "castor sacs of the mature beaver."
Kylie hasn't yet to responded to the criticisms her brand has faced.