Kylie Jenner Awkwardly Turns The Other Way To Avoid Nicki Minaj VMAs Red Carpet Confrontation
23 August 2018, 10:21 | Updated: 23 August 2018, 10:38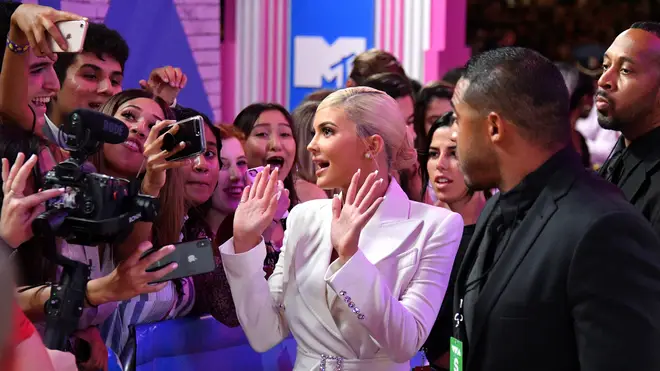 Kylie didn't want any drama...
Kylie Jenner appears to have gone out of her way to avoid clashing with Nicki Minaj on the red carpet of the MTV VMAs.
The reality star, who was slammed by Minaj days before the event, has been captured on video by TMZ turning around and walking the other way after being on a direct collision course with the 'Queen' rapper.
The pair were originally set to sit within inches of each other inside the VMAs but were moved moments before the event took place.
After the footage began to go viral, fans took to social media to react to the bizarre situation.
I think it's sad that @KylieJenner has to turn away from @NICKIMINAJ because of a feud Nicki has with @trvisXX ....she's a 21year old girl who is still learning who she is and she's caught in the middle. I love them all but come on guys grow up, stop crushing people's feelings.

— Sophie (@s_barrow12) August 23, 2018
Nicki Minaj sparked her bizarre feud with Kylie Jenner and her baby Stormi after Travis Scott beat her new album 'Queen' to No. 1 in the Billboard Charts.
She slammed Travis Scott for using tour and merch bundles to help boost his album sales and hit out at Jenner for posting his tour announcement on her Instagram account.
Meanwhile, Nicki Minaj has continued her feud against Travis Scott by labelling him "hoe n*gga of the week" on her Queen Radio show.
Travis Scott is yet to officially respond but reiterated the fact that his album was No. 1 on the Billboard Charts during his trippy MTV VMAs performance.