Nicki Minaj Launches Attack On Travis Scott & Kylie Jenner Amid Album Sales Beef
22 August 2018, 11:08 | Updated: 22 August 2018, 11:14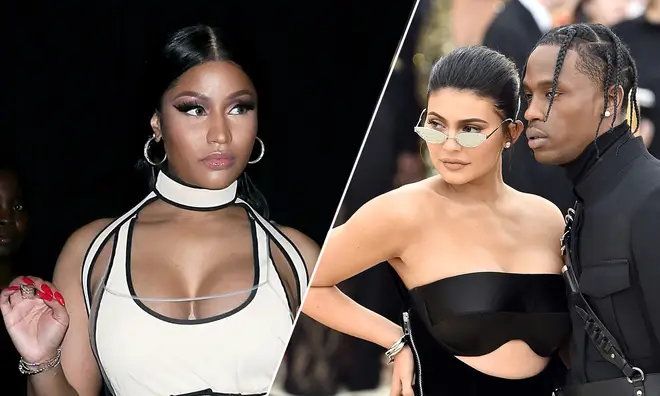 She referred to him as "an Auto-Tune man selling f***ing sweaters."
Nicki Minaj fired all the shots at Travis Scott and Kylie Jenner on her latest episode of 'Queen Radio'.
The 'Chun-Li' rapstress, who picked up the award for Best Hip Hop video at the 2018 MTV VMAs on Monday night, aired her issues with Scott last night - and she didn't hold back.
Following her recent explosive Twitter rant, Minaj accused Scott of cheating the system when it came to the sales of his new album 'Astroworld' after he sold them alongside merchandise bundles and tour passes, causing it to bag the number one spot.
"What we're not gonna do is have that Auto-Tune man selling f**king sweaters telling you he sold half a million albums, because he f**king didn't. You stupid f**k," she said.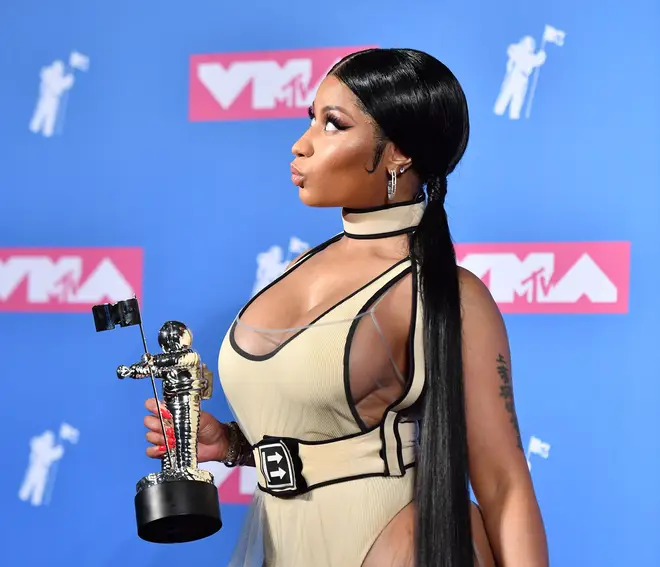 She additionally blamed Jenner for her number two chart position after the makeup guru promised a meet-and-greet with her daughter Stormi during his tour.
"You got your f**king homeboy talking for you and you got your girlfriend selling tour passes," she spat. "Stop it. Knock it the f**k off."
"When [Travis] comes along and sells a tour pass that has nothing to do with his f**king music and says he's sold more than Kanye West and Nas—no you f**king didn't, keep it the f**k real. I know I'm that b**ch, I know I'm Number 1."
Scott is yet to respond to the comments. The rapper performed a medley of hits from his new album at the VMAs this week, after which he mentioned that his album was on the top spot on the charts.