Kylie Jenner & Nicki Minaj Awkwardly Bump Into Each Other At MTV VMAs Following Feud
21 August 2018, 09:00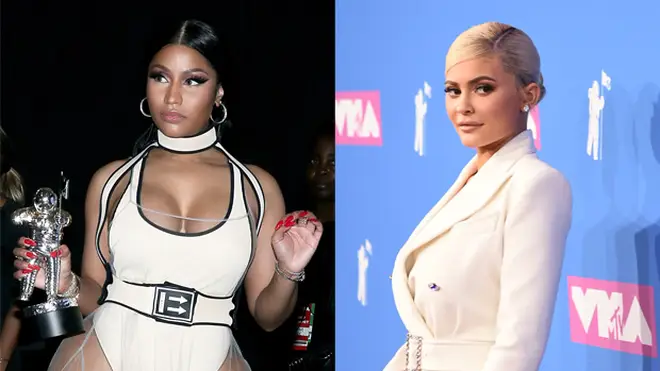 Things got awkward...
Nicki Minaj and Kylie Jenner awkwardly bumped into each other at the 2018 MTV VMAs following their recent feud.
The New York rapper had previously slammed Kylie Jenner for her role in helping boyfriend Travis Scott to beat her new album 'Queen' to No. 1 on this week's Billboard Charts.
According to Nicki, the reality star's Instagram post about his tour and their baby Stormi, unfairly influenced record sales.
However the pair came within inches of each other on the MTV VMAs red carpet, for the first time since Nicki Minaj's explosive Twitter outburst.
Interestingly, Kylie Jenner appeared to be awkwardly ushered out of the way by her team, moments before Nicki Minaj appeared in the exact same spot with a scowl on her face.
Watch the footage below:
Kylie Jenner and Travis Scott were originally intended to sit directly behind Nicki Minaj at the awards show.
However MTV officials reportedly decided to change the seating plan moments before the awards took place, with Kylie and Travis being moved to another side of the venue.