Forbes Reveal Highest-Paid Celebrities Of 2018 & Fans Are Stunned By Kylie Jenner's Earnings
17 July 2018, 10:44 | Updated: 17 July 2018, 10:46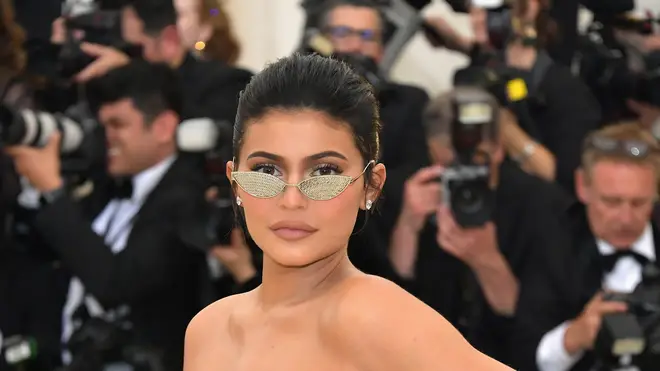 The full Forbes list is very surprising...
Forbes has revealed its annual list of top earners in the world of music, entertainment and sports, with Floyd Mayweather, Kylie Jenner and Dwayne Johnson all ranking highly.
The prestigious list is based on the pre-tax income of each celebrity from June 2017 through to June 2018, without removing fees charged by their agents, managers and lawyers.
Topping this year's Forbes list is Floyd Mayweather Jr, who grossed a stunning $285 million, while actor George Clooney brought in $239 million.
Kylie Jenner is third in the list of the world's highest-paid celebrities, with a whopping $166.5 million.
See the Forbes top ten list below:
1. Floyd Mayweather, Jr. $285m
2. George Clooney $239m
3. Kylie Jenner $166.5m
4. Judy Sheindlin (Judge Judy) $147m
5. Dwayne Johnson $124m
6. U2 $118m
7. Coldplay  $115.5m
8. Lionel Messi $111m
9. Ed Sheeran $110m
10. Cristiano Ronaldo $108m
Forbes recently surprised fans by revealing that Kylie Jenner was worth $900 million and on her way to becoming the world's youngest self-made billionaire.
Kylie Jenner fans are attempting to help her reach the goal of becoming a billionaire by donating money via a crowdfunding website.
Meanwhile, other Hip-Hop stars to make the Forbes highest-paid celebrity list include 25. JAY-Z ($76.5m), 30. Kim Kardashian West ($67m), 32. Sean Combs ($64m), 35. Beyonce ($60M), 37. Kendrick Lamar ($58m), 39. The Weeknd ($57m), 53. Drake  ($47m), 71. Will Smith ($42M),  84. Rihanna ($37.5m), 93. J. Cole ($35.5), 98. Dr. Dre & Nas ($35m each.)