Kylie Jenner Is Getting Dragged For Throwing A 'Disturbing' Handmaid's Tail Themed Party
10 June 2019, 11:01
The 21-year-old is being heavily criticised for hosting a party themed around the show Handmaid's Tail, in honour of her BFF Anastasia Karanikolaou's birthday.
Kylie Jenner is known for throwing extravagant themed parties, but her latest effort has been met with intense criticism.
The 21-year-old Kylie Skin owner hosted a party based around A Handmaid's Tail, the hit TV show based on the dystopian novel by Margaret Atwood, for her friend Anastasia Karanikolaou's 22nd birthday.
However, Jenner came under fire as many people accused the reality star of glamorising the serious issues raised in the show, which is set in a society where women are enslaved, raped, abused and forced into childbirth.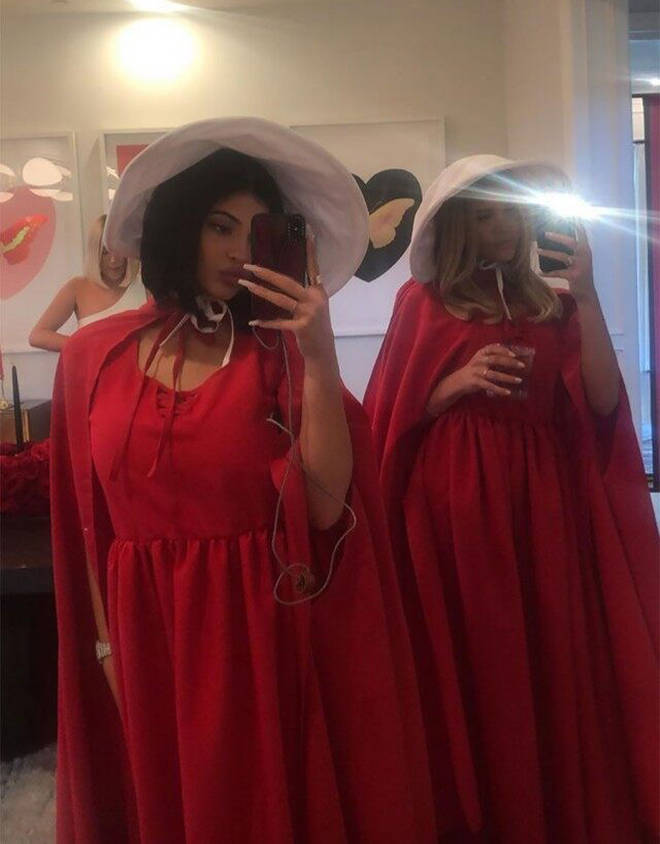 At the party, Jenner and her friends dressed up in red capes and bonnets, depicting the costumes worn in the Hulu series. Jenner had decorated her mansion to look like the fictional setting of the show, Gilead.
She also served cocktails with names including "praise be vodka," and "under his eyes tequila," while an elaborately decorated dining table was laid with roses and name settings.
"I'm legitimately DISTURBED that Kylie Jenner threw a Handmaids Tale themed party for her friend. Do they realise the show is about female oppression and rape???? Jesus Christ," wrote one user, while other echoed her views.
Some people defended the mother-of-one despite the harsh criticisms. "Okay totally convinced @KylieJenner can throw one hell of a party by the looks of her IG story. Whattt handmaids tale theme. Obsessed. Yessss Praise be hunni," wrote one.
"Kylie Jenner really threw a Handmaids Tale theme party. In a weird way That's cool af. Lol," said another.
Jenner is yet to respond to the backlash. The girlfriend of Travis Scott recently launched her debut skincare range, Kylie Skin, which was met with mixed reviews.
One of the products, the 'Walnut Face Scrub', was received with criticism after many people claimed that the formula was too harsh to use on the face.