Kodak Black Linked To Shooting After 'Fingerprint Evidence' Was Discovered On Gun
21 May 2019, 11:56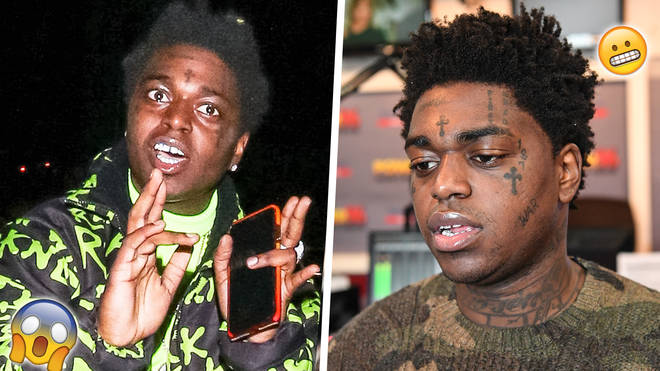 Kodak Black has been linked to a "rival rapper" shooting which took place in March. Police have discovered the rapper's fingerprints on the gun & car used in the shooting.
Kodak Black has been tied up in legal battles as of recently. The rapper is currently in jail after being charged with possession of a weapon, following his Miami arrest.
However, the "ZeZe" rappers fingerprints have now been discovered on a gun and a rental car in Kodak's name, that have been linked to a shooting that took place in Pompano Beach (Mar 7th).
According to TMZ, federal prosecutors allege that a person in a rented Porsche Panamera opened fire on the home of a rival rapper in Florida's Golden Acres community.
Thie rival, who remains unnamed, was not hit and neither were everyone inside the home, including several children.
In March, the police carried out an investigation of the crime scene in Pompano Beach and found the Porsche, connected to the shooting. The Porsche was found unattained and severely damaged approximately 14 miles from the crime scene. 
The police obtained the vehicle's GPS data which revealed that the car was in Golden Acres at the time of the shooting.
A licensed arms dealer in Florida reportedly provided the police with Kodak Black's receipts of items he purchased at the store. According to TMZ, the receipts include the sale of three weapons in total, and over 100 rounds of ammunition.
According to XXL, Bradford Cohen, Kodak's criminal attorney, has revealed that prosecutors admitted that the gun found at the scene of the crime had not been used.
Kodak Black has not been charged with a crime in this developing case.