Kodak Black Allegedly Believes He's Being "Targeted Like Tekashi 6ix9ine" Following Arrest
14 May 2019, 10:40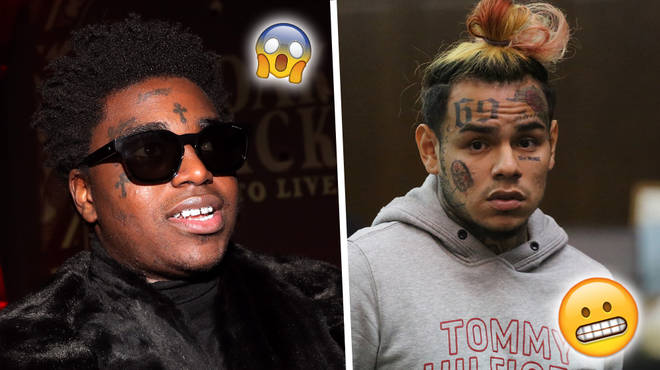 Kodak Black fears going down like Tekashi 6ix9ine as he believes FBI agents are targeting him. The news comes after the rapper was arrested in Miami...
Kodak Black has allegedly revealed that he fears that FBI is treating him similar to New York rapper Tekashi 6ix9ine. He suspects that he is being targeted by the police force and the rapper does not want to go down like the rainbow-coloured hair artist.
The news comes after Kodak Black got arrested on Saturday night en route the Rolling Loud festival in Miami. A reporter confirmed Kodak's arrest after posting a photo of the rapper in custody.
According to UrbanIslandz, sources close to the rapper told the news outlet that he feels that he is being targeted by the police similar to how they targeted Tekashi 6ix9ine.
The source revealed:
"The feds targeting that man (Kodak Black) just because he is a successful black man and they don't like to see that" sources said.
The source continued: "C'mon we ain't going out like 6ix9ine we ain't committing no crimes. We just out here making good music for the fans and performing for the fans. They don't want to see a ni*** be successful."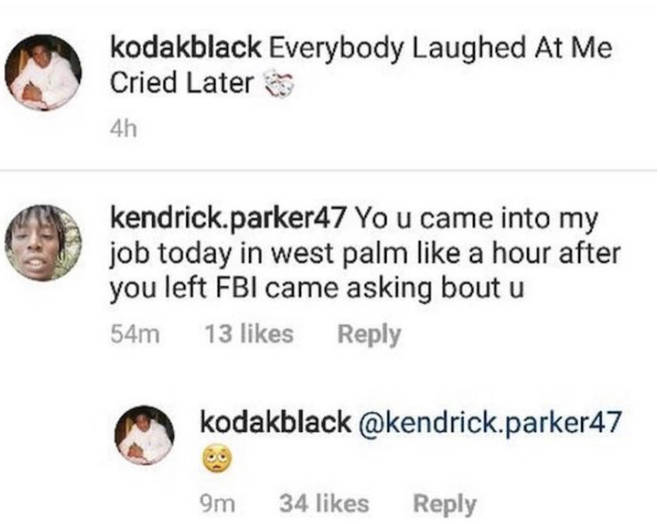 UrbanIslandz were also told that Kodak Black knew that the FBI was targeting him as one of his fans told him in his Instagram comments, that the police are on the look out for him.
The fan gave Kodak a heads up and warned him that the FBI agents came to his job just moments after the rapper visited their place of work.
The Floridian rapper has been on the police radar recently, with this being his second arrest in a few weeks. The "Zeze" rapper was arrested during an FBI and Miami-Dade police operation. Kodak was later charged with weapons possession.
Kodak Black's hearing is allegedly set for this week and there will be more information that will come out of this case. Kodak is reportedly expected to apply for bail which lies in the judges hands.