Kodak Black Arrested At U.S Border On Weapons And Drugs Charges After Going Missing
18 April 2019, 15:15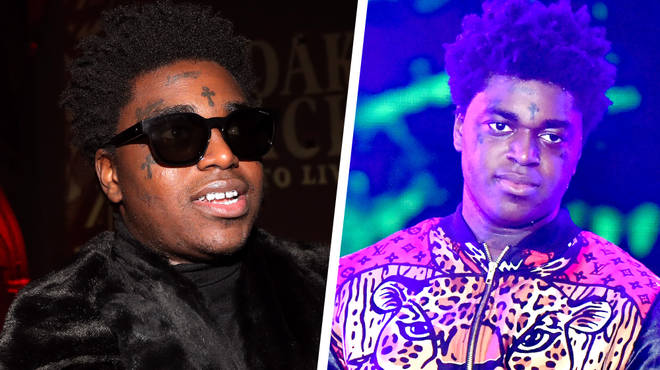 Kodak Black has been arrested at the U.S Border on weapon and drug charges amid concert cancellation confusion...
Kodak Black has reportedly been arrested in Florida at the Lewiston-Queenston Bridge. New York State Police reveal that Kodak Black, whose real name is Bill Kapri, was one of four men who got detained at the Canadian border for weapon and drug possession.
The police report has revealed that Kodak Black had marijuana and a Glock 9mm pistol inside the Cadillac Escalade he was driving, which he did not declare.
According to TMZ, Kodak was the driver, and officers discovered weed on him once they inspected him further. Once the police checked the vehicle, they also found a Glock 9mm pistol which was undeclared by all four of the men in the car.
There was also a Porsche traveling with Kodak's team with 3 other individuals.
TMZ reveals that the driver of the Porsche had two loaded handguns and a third was found in the back of the car, along with a lot of marajuna.
Stetson President and Madarrow Smith were both arrested for criminal possession of a weapon. Jeantony Saintmelus, who was driving the Porsche was booked for criminal possession of a weapon and possession of marijuana.
Although Kodak never made it to his Boston show, his tour bus turned up and angry fans screamed 'f*ck Kodak Black'.
Now it's clear why Kodak Black did not turn up for his show in Boston, as the rapper got arrested.
Law enforcement sources revealed details to TMZ, stating Kodak and 3 other people were stopped by U.S. Customs Agents yesterday (Apr 17th).
According to TMZ, Kodak was arrested for criminal possession of a weapon, a felony, and a misdemeanor possession of marijuana charge.
The rapper is being held in custody on a $20,000 cash bond or $40,000 bond.
>
>
>