Kim Kardashian's Security Hospitalise Kris Jenner After "Tackling Her To The Ground"
19 September 2019, 12:46
In a dramatic turn of events, Kris Jenner was tackled to the ground by Kim Kardashian's security and rushed to hospital after using the wrong entrance to Kim's house.
Kris Jenner had an unfortunate run-in with daughter Kim Kardashian's security in the new season premiere of 'Keeping Up With The Kardashians.'
During the episode, Kim, 38, receives a panicked phone call from younger sister Khloe while travelling in the car with close friend Jonathan Cheban.
A flustered Khloe tells Kim that the 63-year-old matriarch was tackled by Kim's security when she stopped by her house because she used a different entrance.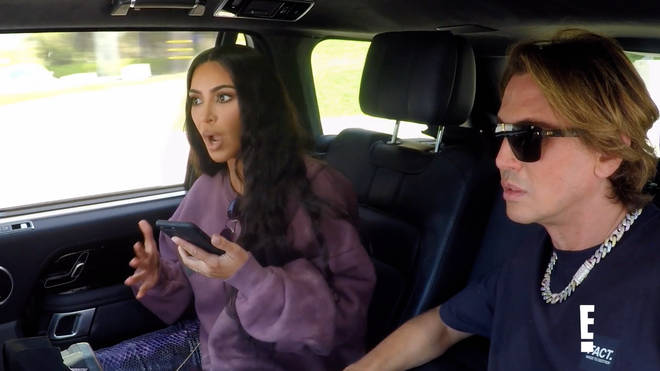 "Oh, my God, Kim. You gotta come," Khloe, 35, says, telling her stunned sister to come home immediately. "Your whole security just f**king tackled mum."
"We just called 911," Khloe adds, while Kris can be heard whimpering in the background. "This is so crazy. The ambulance is on their way here now."
Khloe then attempted to explain the situation to Kim, who was racing home with Cheban. "We were in the backyard, and mum came down, when she shouldn't have," she said. "I told her to go around, and they just tackled her."
After getting off the phone to Khloe, Kim went on her phone to check the surveillance footage taken from her home that she shares with husband Kanye West and their four children.
The dramatic incident hasn't appeared to affect Kris too much in the long-run, however, as she has since been seen promoting the new series of their long-running family show.
Another day, and another drama for the Kardashians.