Kim Kardashian & Kendall Jenner Awkwardly Laughed At On Stage By Emmys Audience
23 September 2019, 12:32 | Updated: 16 January 2023, 17:16
Kim, 38 and younger sister Kendall, 23, were laughed at by the audience at the 2019 Emmys after referred their show 'Keeping Up with the Kardashians' as being "real and unscripted."
Kim Kardashian and Kendall Jenner didn't exactly get the ideal reception at the 71st Emmy Awards in Los Angeles last night.
Kim, 38 and younger sister Kendall, 23, took to the stage to present the award for Outstanding Reality TV. During their speech, they mentioned their own show, 'Keeping Up with the Kardashians'.
"Our family knows firsthand how truly compelling television comes from real people just being themselves," said Kim, which kicked off the awkward moment.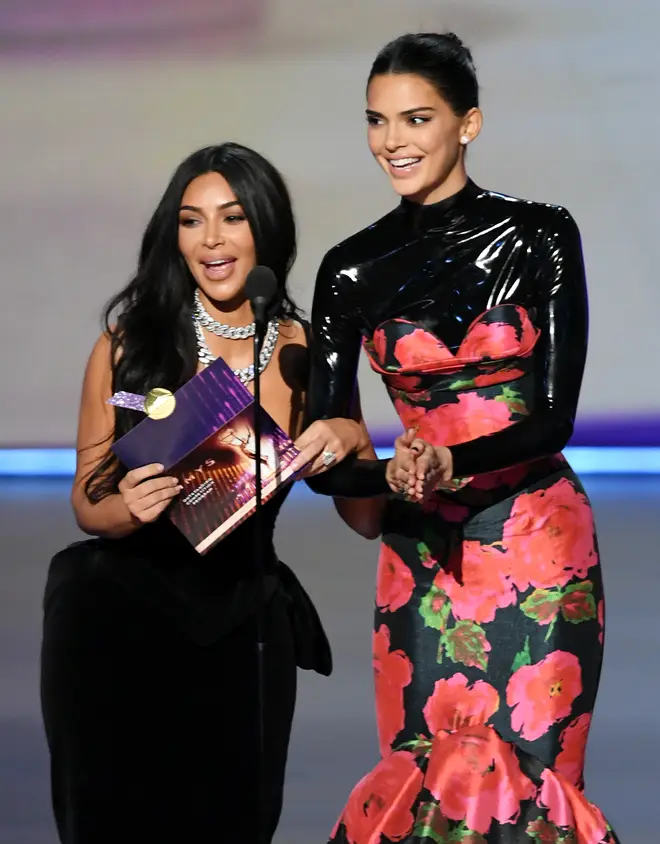 And after Kendall added, "Telling their stories unfiltered and unscripted," the audience erupted in laughter as the sisters stared blankly towards the camera.
Both Kim and Kendall looked visibly unimpressed with the mocking reaction to their speech, but continued straight-faced nonetheless.
As expected, the cringeworthy moment didn't go unnoticed by viewers of the show, with hoards of users taking to Twitter to share their thoughts.
THE AUDIENCE LAUGHING WHEN KIM AND KENDALL SAID THEIR SHOW WAS "REAL PEOPLE BEING THEMSELVES UNSCRIPTED" AND IT WAS NOT A LAUGH LINE AOSJDNDJXLD #Emmys

— natalie grim (@natalieegrim) September 23, 2019
According to People, younger sister Kylie Jenner, 22, was also scheduled join the pair on stage at the awards show. However, Kylie was reportedly too sick to attend.
Meanwhile, Khloe Kardashian let her followers know on Twitter that she was at home live-tweeting the latest episode of 'KUWTK' while her sisters were at the show.