Kim Kardashian Defends Kylie Jenner Following 'Self-Made Billionaire' Criticism
16 July 2018, 16:03 | Updated: 16 July 2018, 16:23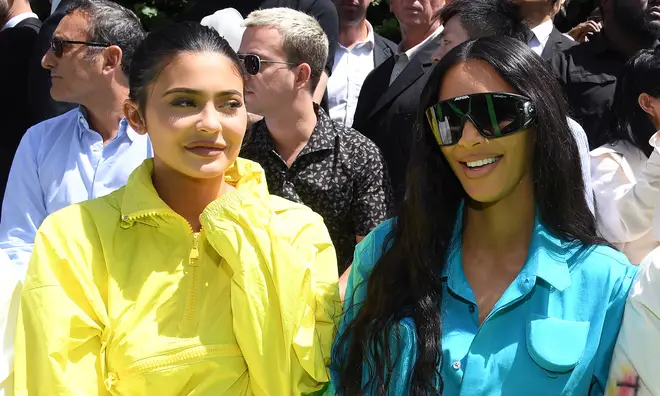 Both sisters recently made the Forbes 2018 Richest Self-Made Women list.
Kim Kardashian has defended her half-sister Kylie Jenner after many people judged her recent inclusion on Forbes' 2018 list of the Richest Self-Made Women.
The 20-year-old makeup mogul is set to become the youngest self-made billionaire after her lucrative Kylie Cosmetics company has been valued at a staggering $900 million.
However, many people across social media took issue with the fact that Jenner was labeled with the title of 'self-made'. The Dictionary even seemed to shade her by tweeting the definition of the word and using her name in a sentence.
The criticism was furthered after a group of fans kickstarted a crowdfunding page in an attempt to boost Jenner's wealth and help her reach the achievement.
However, older sister Kim has jumped to her sibling's defence, insisting that she and her sisters are 'self-made' and that she couldn't understand where the criticism was stemming from.
"I really didn't get it, because she is 'self-made' — we are all 'self-made,'" the 37-year-old reality TV star told Refinery29.
"What, because we came from a family that has had success? To me, that doesn't really make sense. I know so many people like that who haven't turned out to be as successful as Kylie. If anything, I've seen the complete opposite."
The KKW Beauty owner said she and her siblings have never replied on their parents for financial support, adding, "Me, Kylie, not one [of the siblings] has ever depended on our parents for anything besides advice."
"That's how I lived my life with my dad [Robert Kardashian]. He never gave me anything," she said. "We might have the opportunity, but I've seen it go the complete opposite way. Nobody works harder than my sisters and my mum."
Kylie is yet to respond to the backlash. The young mother, who gave birth to daughter Stormi back in February, recently revealed that she's had her temporary lip fillers removed after initially admitting to getting them back in 2015.