Khloe Kardashian Responds After Explosive Tristan Thompson 'Cheating' Court Documents Surface
12 June 2019, 11:21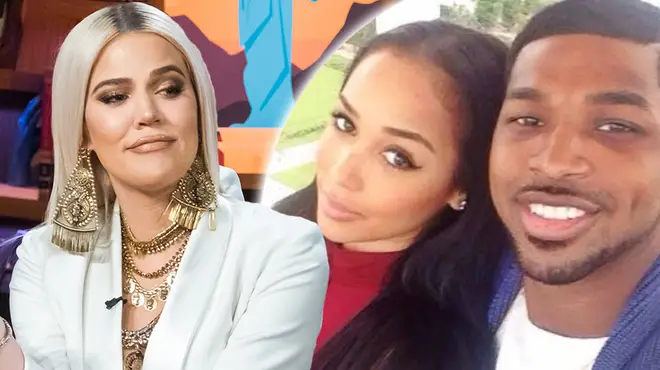 Khloe Kardashian has responded after court documents emerge labelling her as a 'mistress' by Tristan Thompson's baby mama, Jordan Craig.
Khloe Kardashian has taken to Instagram to address reports claiming she was Tristan Thompson's mistress while he was with his former girlfriend, Jordan Craig. The lifestyle blogger, 27, is also Tristan Thompson's baby mama.
The news came when a court document revealed Khloe was named as Thompson's 'mistress' in a child support request from November.
According to Radar, In the court document, Craig claimed that when she found about Tristan cheating on her with Khloe, she moved out of Tristan's Cleveland home and moved back to Southern California.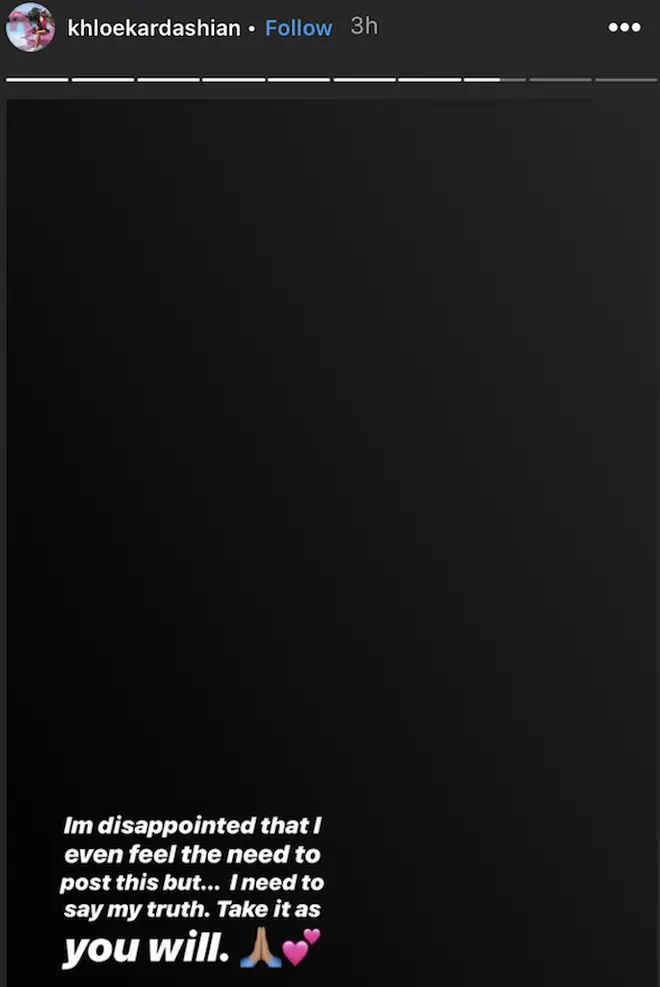 On Tuesday (Jun 11) Khloe Kardashian took to Instagram to address the claims that she was dating Tristan while he was still with Jordan.
The 34 year-old reality TV star opened her Instagram statement by revealing that she is 'disappointed' in having to address this situation. Khloe then began with revealing details of the early days of her relationship with Thompson.
Khloe wrote: 'My truth is: I met Tristan because HE CHOSE to go on a blind date with me. A mutual friend set us up,' she revealed.
She continued: 'After going on some dates, Tristan told me that he had an ex that was pregnant,' referring to Jordan Craig.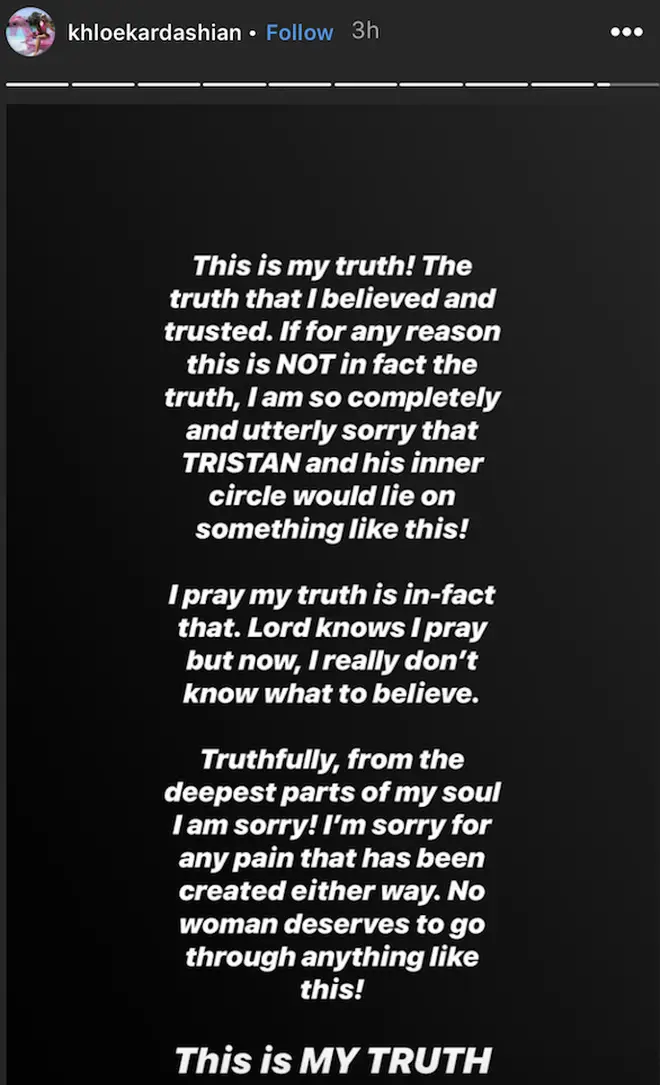 Khloe added: 'He pleaded with me that the relationship was over long before we met. He had me talk with his most inner circle.' she wrote.
'He showed my physical p(r)oof (between Tristan and Jordan) and had me on calls with his lawyers to prove his point,' she continued. 
Khloe added: 'His best friends, business associates and even his mother told me, him and his ex were broken up before we met,' she stated. 
The reality TV star then closed her statement with assuring her fans that this is her truth and apologised for any pain this situation has caused.