Khloe Kardashian "Beat Up A Stripper" During Huge Hotel Fight With Ex Lamar Odom
23 May 2019, 16:39 | Updated: 23 May 2019, 16:43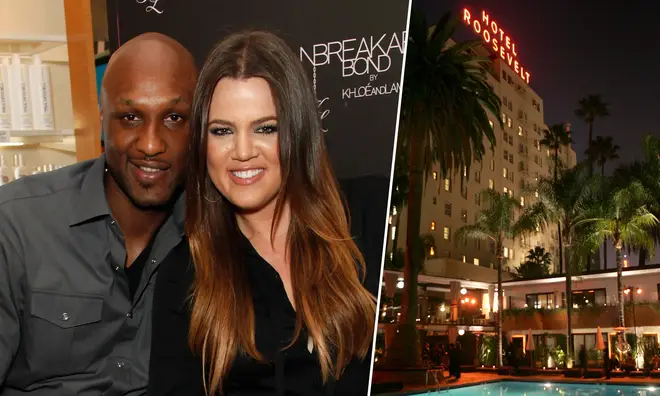 In his new autobiography 'Darkness To Light', Lamar Odom recalls the moment Khloe Kardashian found him a hotel surrounded by "naked women" and drugs.
Khloe Kardashian and Lamar Odom were married from 2009 to 2016, and the former NBA star has now opened up on some of the reasons behind the split.
In his new autobiography 'Darkness To Light', the 39-year-old recalls the moment his then-wife found him at the celeb favourite Hotel Roosevelt in Los Angeles surrounded by strippers.
Lamar reveals there were "naked girls everywhere," and cocaine and marijuana was in no short supply. However, the party came to a halt when Khloe, 34, her mother Kris Jenner and their security guards "bulldozed" into the room after being given a key by hotel staff.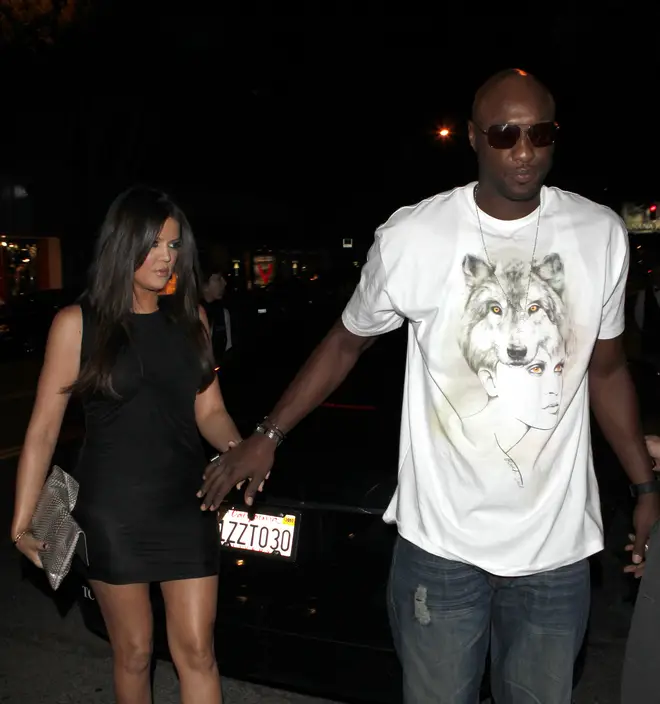 In an excerpt from the book, Lamar reveals Khloe "pounced" on one of the women in a fit of rage."Khloe's beating the sh*t out of one of the girls who tried to protest," he wrote.
"She's dropping vicious blows all over the top of this girl's head." Meanwhile, Kris was allegedly "screaming" as the security guards tried to tear Khloe away from the mistress.
Following the alleged fight, Khloe told Lamar to pack his things as her security team removed "all traces of drugs" from the room. And, according to Radar Online, this wasn't an isolated incident.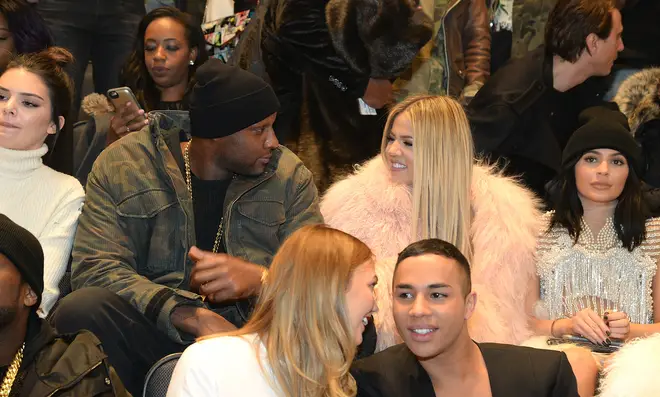 Back in 2013, a woman named Polina Polonsky claimed that Khloe tried to "attack" her after she was caught with Lamar at the Vagabond Inn while the pair were still married.
Khloe initially filed for divorce later that year. However, before a judge could finalize the divorce, it was dismissed by Khloe after Odom was found unconscious following a near-death overdose in a Nevada brothel.
After supporting him through his recovery, Khloe filed again and the couple were officially divorced in 2016.