Irina Shayk dating history: from Tom Brady to Bradley Cooper and Kanye West
16 August 2023, 11:32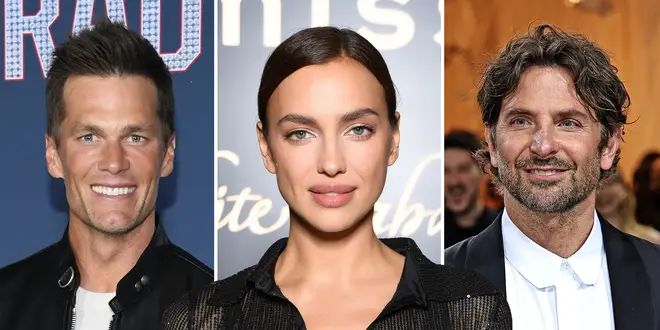 Who is Irina Shayk dating? Is she single? Here's who the supermodel has been romantically linked to over the years.
Irina Shayk has recently been romantically linked to football star Tom Brady, after the supermodel was spotted with the NFL quarterback in Los Angeles in July 2023.
The Russian beauty was reportedly seen at his California home after an 'overnight rendezvous' following his split from supermodel Giselle Bündchen after 13 years of marriage.
In August 2023, the pair were spotted at the same hotel in London, reportedly enjoying a two-night stay together.
The Victoria's Secret model has previously been linked to rapper Kanye West, and shares a child with Hollywood actor Bradley Cooper.
But who has Irina Shayk dated before? Here's everything you need to know about the model's dating history.