Diddy's Alleged Ex-Girlfriend Makes Shock Claims He 'Abused Her And Paid Her To Have Abortions'
18 June 2019, 11:25 | Updated: 18 June 2019, 16:06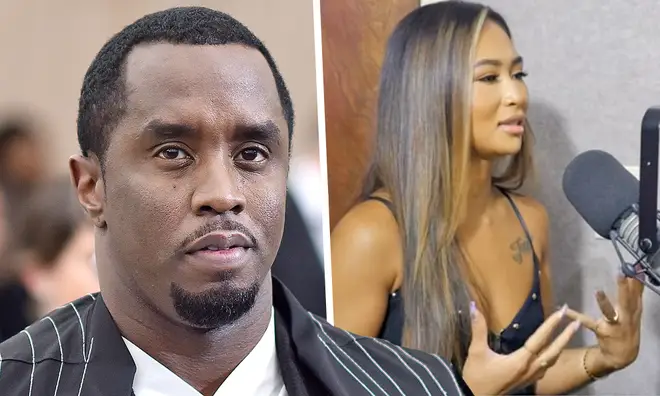 In a new interview, Diddy's alleged ex-girlfriend has claimed the rapper used to constantly compare her to Cassie and even paid her to have two abortions.
Diddy split up with long-term girlfriend Cassie back in October 2018 having dated for 10 years - but now an alleged ex has claimed the Bad Boy rapper was physically abusive to her and even paid her to have two abortions.
Just days after Cassie announced that she was pregnant with her boyfriend Alex Fine's child, an alleged ex of Diddys called Gina Huynh aka Virginia V has made serious accusations against the rapper and claims they were in a relationship whilst he was still with Cassie.
Exclusive Teaser | Diddy's Ex Virginia V. Tells All! (Premieres 6/14/19 @7pm EST)
Opening up about how Diddy allegedly abused her, Virginia V told YouTuber Tasha K "He was mentally, emotionally, and physically abusing me. He would always compare me to Cassie and tell me that I'm the bad one, she's a good one."
Detailing one occasion during which she claims Diddy assaulted her, Virginia V states, "[Puff] did this when King Los was sitting in the back. And, when we got to the hotel it got even worse. He took one of my heels and tried to throw it at me. He like mushed my face like really hard and made my nose bleed. Every time me and Puff got into like fights like that, the only person that ever helped me was D-Roc. Everyone else allowed it to happen and look the other way,"
Another shock accusation made by Virginia V against Diddy is that he allegedly paid her to have several abortions.
Speaking about the alleged abortion during her interview, Virginia V said, "The first time was October 2014. Well I told him and he was like 'you're getting an abortion right?' Then, I was like I don't know yet. Then, he offered me $50,000 to get rid of it but I turned it down because I just loved him. I wanted to… I was like trying to prove that. I wasn't the girl that wanted him for money. I just cared about him. I just wanted him to be nice to me that's it."
Virginia V claims her relationship with Diddy was ongoing for 5 years, which means that it would have overlapped with his public relationship with Cassie for a number of years.
During the interview, Virginia V makes a number of other accusations about Diddy, including that he's allegedly currently dating Steve Harvey's 22-year-old step daughter Lori Harvey and that Diddy once "stomped" on her stomach during an alleged physical fight.
Diddy is yet to respond to the allegations made against him and it's currently unknown how this situation will move forward. The YouTube videos of Virginia V's accusations have already racked up close to one million views.
> Download Our Free App For All The Latest Music News!