Lil Nas X issues apology to trans community after being accused of mocking them
15 March 2023, 14:09
The singer has apologised to the transgender community after he was accused of mocking them in a now-deleted tweet.
Lil Nas X has issued an apology to the transgender community after he was accused of mocking them in a since-deleted tweet.
The 'Old Town Road' singer was accused of making transitioning the punchline of a joke after tweeting a picture of an influencer and cited she looked liked him.
He captioned the picture of influencer Glow Princess with "The surgery was a success", leading his followers to slam him for the tone-deaf remark.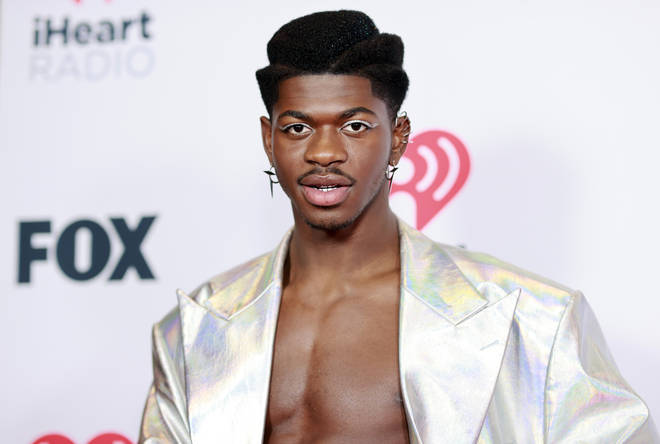 Lil Nas X, whose real name is Montero Lamar Hill, was accused of his tweet being an example of a "gay cis male … making transitioning a punchline of a joke."
He hit back at the accusations and said: "I'm literally just saying she looks like me y'all cannot be f**kin serious."
Since these comments, the singer has admitted he initially "handled the situation with anger", and has deleted the post and issued an apology.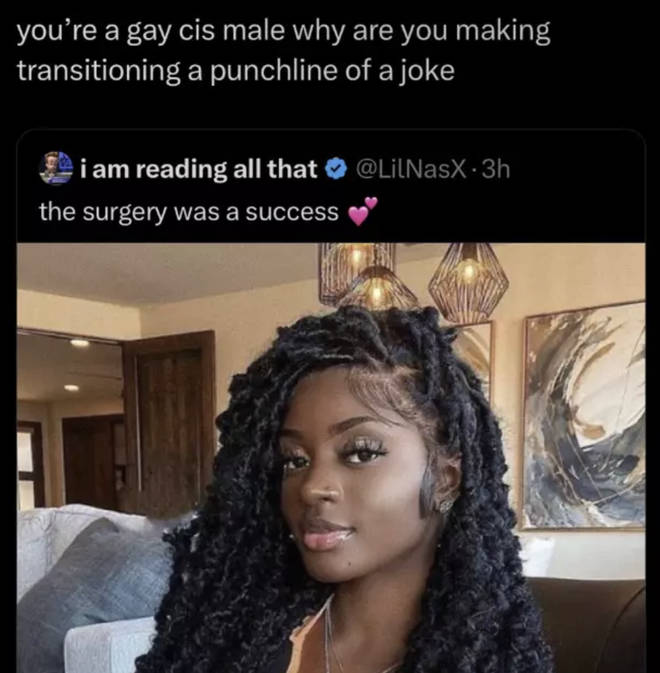 He wrote: "Apologies to the trans community I def handled that situation with anger instead of considering why it was not cool. Such love to you guys. Sorry."
Some fans thanked the star for his apology, with one commenting, "Trans people are actively having our rights taken away, so for someone with such a large platform to make a joke about being trans right now when you're not is just bad timing, good post though, just wait a year."
However others remarked that "this apology ain't it!" and accused his comments of being 'performative'.