Kim Kardashian and Pete Davidson relationship timeline
8 August 2022, 11:25 | Updated: 8 August 2022, 11:29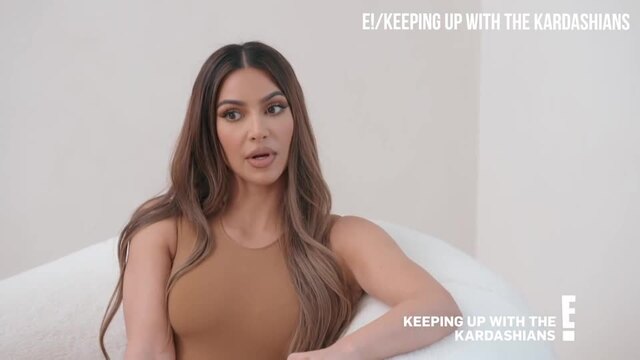 Kim Kardashian says she's "ready to be happy again" amid Kanye West split
Kim Kardashian and Pete Davidson are officially dating. Here's what we know about their relationship so far...
Kim Kardashian and Pete Davidson have confirmed that they are no longer a couple, citing their age gap as a factor with being at 'different stages' in life.
An insider has now claimed that Kim felt 'totally exhausted' by their relationship, with a source telling Page Six that they 'are just in very different places at the moment'.
But, what has their relationship before they called it quitsl? Let's take a look.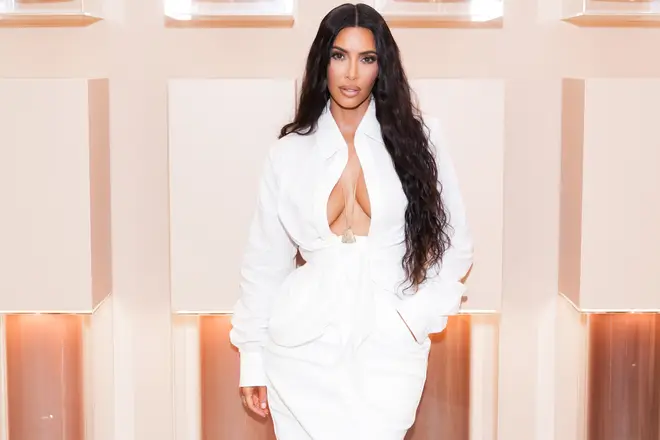 August 2022 - Pete and Kim break up

After nine months of dating, Kim and Pete have broken up.

Sources told Page Six that their split was due to their conflicting schedules and the demands faced with being a mother-of-four.

"She felt like Pete was the extreme opposite of Kanye and it was good for her then...She initially thought it would be a fun fling, but then it got more serious when they were spending so much time together. Kim wasn't feeling like she was willing to settle down with him just yet."

Kim and Pete attended the 2022 Met Gala together.

Picture: Getty Images

"Pete is totally spontaneous and impulsive and wants her to fly to New York, or wherever he is on a moment's notice," the source continues.

"But Kim has four kids and it isn't that easy. She needs to focus on the kids."

August 2022 - Kim and Pete tackle long distance

Pete is in Australia shooting a film, and Kim is based in Los Angeles. They are spending weeks apart, however are sending 'love notes' whilst they are apart.

"Kim and Pete are in constant communication," a source told US Weekly, adding "They send each other love notes while the other is sleeping and FaceTime whenever their schedules link up."

Pete has been filming Wizards! for the past month and has almost finished shooting.

July 2022 - Pete says he wants to start a family

The comedian opened up about his desire to have children in an interview with Kevin Hart.

He admitted that "I'm definitely a family guy. My favourite thing ever, which I have yet to achieve is I wanna have a kid. That's like my dream. It's like, super corny."

"I'm so excited for that chapter so that's kind of what I'm just preparing for now, is just trying to be as good as a dude, develop and get better so when that happens it's just easier."

Kim waited six months to introduce Pete to her four children.

Picture: Instagram

July 21, 2022 - Kim visits Pete in Australia

Pete is currently shooting a film out in Australia, and Kim made a visit to her beau.

It seemed to be a very low-key trip, as a source told The Daily Mail that "This is the 1 percent of time that she doesn't want to have to worry about getting glammed up and just wants to switch off."

Kim kept her visit on the down-low as she saw Pete, however it is known that she spent four days seeing him and left a 'generous tip' after visiting an Italian restaurant.

July 2022 - Pete gets a tattoo dedicated to Kim

Kim uploaded a photo dump to Instagram, and eager-eyed fans noticed that Pete has a new inking.

By his chain on the left-hand side of the image, Pete has writing that says 'Jasmine (infinity sign) Aladdin' - a nod to their SNL skit dressed as these characters.

The relationship seems serious as Pete has a permanent reminder of Kim on his collar bones.

June 2022 - Pete makes a surprise appearance on The Kardashians

Pete appears in a post-credits appearance on Hulu show The Kardashians (off camera).

Here he jokes with Kim that he's seen her vagina more than her longstanding producer has.

It seems that Pete will feature more on the second season, as this was filmed after they became official.

Pete makes an appearance on The Kardashians.

Picture: Hulu

May 30, 2022 - Pete bleaches his hair to match Kim

In May, Pete and Kim now don matching do's after Pete bleaches his hair.

Kim filmed the pair kissing for her IG stories to reveal the colour.

May 2, 2022 - Kim and Pete make their Met Gala debut

The pair looked like the image of love at the Met Gala in New York this May.

Kim wore Marilyn Monroe's gown which was worn as she sung 'happy birthday' to president John F. Kennedy.

Kim and Pete at the Met Gala.

Picture: Getty Images

Kim rocked platinum-blonde hair and threw a white faux fur throw over her shoulders.

Pete wore a black suit and dark shades in the event that concluded the American fashion two-part theme of the gala.

April 2022 - Kim reveals that her relationship with Pete puts her at peace

Kim Kardashian attends the 2022 Vanity Fair Oscar Party on March 27, 2022 in Beverly Hills, California. Picture: Getty

Kim has revealed in her recent interview with Good Morning America that things are really heating up between her and her SNL boo Pete Davidson.

"I am a relationship kind of girl, for sure, and I wouldn't be with someone if I didn't plan on spending a lot of my time with them" the SKIMS co-founder stated, adding "Obviously, I want to take my time, but I'm very happy and very content. And, it's such a good feeling to be at peace".

Kris and Khloe who were present for the segment, shared their thoughts on Pete with Kris adding: "Pete's great. He's a really nice guy".

April 2022 - Kim meets Pete's grandparents

Kim Kardashian and Pete Davidson are seen out for a drive on March 22, 2022 in Los Angeles, California. Picture: Getty

According to TMZ, Kim has met Pete's grandparents after visiting her comedian boyfriend whilst he was on his movie set. When the production was over, she went to Staten Island with Davidson, meeting his family for the first time.

March 2022 - Pete tattoos Kim's name on his chest after going Instagram official

Pete Davidson branded Kim Kardashian's name on his chest

It appears that Pete has made his relationship with Kim 'brand' official by tattooing her name on his chest, which fans spotted after he posted a selfie of himself in bed with no shirt on.

Talking about the tattoo on the Ellen show, the reality TV star said:

"Yeah, he has a few tattoos, a few cute ones that he got. But the 'Kim' one isn't a tattoo, it's actually a branding because he wanted to do something that was really different. … That's what tattoo people do, right? They get tattoos of what's going on in their life".

Kim posting her and Pete on her IG feed.

Picture: Instagram

She also talked about making their relationship IG official after she posted two snaps of them together this month.

"I guess it's not official until you post on Instagram" she told the TV host before adding that 'she wanted to be careful about posting too many photos of them' explaining that the last time she dated was "before Instagram existed" and she doesn't know "what the rules are" yet.

Awwwwww.

Kim posting her and Pete on her IG feed.

Picture: Instagram

March 2022 - Kim Kardashian defends Pete Davidson against her ex Kanye West

Kim Kardashian 'likes' tweet about Pete Davidson.

Picture: Twitter

On Thursday (Mar 3) Kim Kardashian "liked" a tweet about Pete Davidson after Kanye West taunted him with the disturbing visuals of his latest music video.

In his new music video for his The Game-assited track 'Eazy', a cartoon Ye is seen burying Pete Davidson alive.

Following the shock of the video, Davidson fans took to social media to uplift the comedian.

James Gunn, director of films including Guardians of the Galaxy and The Suicide Squad (of which Davidson starred), added his compliment about Pete.

He wrote: "For the record, Pete Davidson is one of the nicest, sweetest guys I know. A truly generous, tender & funny spirit, he treats everyone around him with respect" - a tweet that Kim Kardashian 'liked'.

January 2022 - Kim and Pete go on a baecation to the Bahamas!

Kim Kardashian and her beau Pete Davidson jetted on a flight to the Bahamas.

On Wednesday afternoon (Jan 5) the couple were seen boarding a boat ride.

Kim Kardashian shares a snap of her sunbathing in the Bahamas.

Picture: Instagram

Kim wore a plunge black bodysuit paired with distressed jeans, while Pete sported casual cargo shorts, along with a bomber jacket.

The following day, Kim uploaded a bikini photo on her Instagram, while she was catching some sun rays.

Showing that she's ready to relax, the 41-year-old reality star snapped a selfie while sunbathing. 


December 2021- Pete Davidson drives Kim's Rolls Royce after their breakfast date

Pete Davidson was spotted picking up jewellery from a luxury store as his romance with Kim Kardashian gets deeper.

The 28-year-old comedian was spotted leaving XIV Karats in Beverly Hills on Tuesday (Dec 21) carrying several shopping bags before jumping into Kim's Rolls-Royce. 

However, Kim was not in sight with Pete at the store.

Earlier that morning, the rumoured couple were spotted enjoying an early morning breakfast date at The Beverly Hills Hotel.

This comes after the pair spent several days together in New York City.

December 2021 - Kim Pretty Much Confirms The Romance on Honestly With Bari Weiss podcast

Somewhere between 2007 and now, @KimKardashian mastered media in a way that has transformed it forever. So: what's it like to be the first one living in the metaverse? 

We ask that–plus: Trump, beauty, TikTok, and her favorite cast member on SNL– on today's episode. pic.twitter.com/Wr42t6PDom

— Honestly with Bari Weiss (@thehonestlypod) December 16, 2021

Kim Kardashian has basically confirmed that her romance with Pete Davidson after referring to him as her 'favourite SNL cast member' when asked on the most recent episode of the Honestly With Bari Weiss podcast.

When asked to name her favourite, the 41-year-old SKIMS founder chuckled and playfully called the question a 'setup' finally answering saying "you know who it is".

November 2021 - IT'S OFFICIAL! Kim and Pete are a couple ❤️

Kim Kardashian and Pete Davidson have seemingly confirmed their relationship after the pair were spotted out in public holding hands.

On Wednesday (Nov 18) Kim, 41, and Pete, 28, were seen holding hands while walking in Palm Springs, California. The pair went out to celebrate Pete's birthday, and the photos from DailyMail showed that the pair could no longer hide their romance.

On Tuesday (Nov 17), the two were pictured together for the first time since having dinner and holding hands on a rollercoaster, the SNL comedian and the reality TV star were pictured in matching SKIMS pyjamas alongside rapper legend Flavor Flav and momager Kris Jenner.

Celebrating Pete's 28th birthday, the two can be seen posing next to each other whilst Pete is holding his middle finger up.

November, 10, 2021 - Kim Kardashian is 'falling for' Pete Davidson

Kim Kardashian is reportedly 'falling for' American comedian Pete Davidson, as they dive deeper into their relationship.

According to US Weekly sources, the SKIMS founder has 'such an easy time' connecting with Davidson.

Kim Kardashian is reportedly 'falling for' Pete Davidson. Picture: Getty

Sources also have revealed that Kim's inner circle is 'happy' to see her thriving after splitting from estranged husband Kanye West. 

"He makes her feel good and she's excited to see what happens." the sources told the publication, adding that Kim is 'always' left 'smiling and excited' after hanging out with him.

November 9th, 2021 - Pete Davidson responds to Kim Kardashian dating rumours

Pete Davidson appears on Late Night with Seth Meyers. Picture: Getty

Pete Davidson jokingly responded to rumours that he's dating Kim Kardashian when he appeared on Late Night With Seth Meyers.

The talk-show host alluded to Davidson's outings with the reality TV star, posing the question: 'I want to address something. I feel like I want to confirm if it's real.'

Davidson swiftly made a joke, saying: "here's a lot of people I walk by, people are like whispering, and, you know, making eyes at me. And, you know, but it is true. I do have a show on Tubi coming out."

He added: "A lot of people are shocked that I could get on a show like Tubi".

While he did not confirm nor deny the Kim Kardashian rumours, he addressed it in his own way.

November, 3, 2021 -Kim Kardashian and Pete Davidson go on second dinner date

Kim Kardashian and Pete Davidson met up for the second night in a row at, yet another dinner date.

According to TMZ, the pair joined a group of friends for dinner at Zero Bond in NYC.

Kim Kardashian spotted in New York City on November 03, 2021. Picture: Getty

Kim arrived separately to Pete. The American comedian arrived to the dinner first, then Kim came to the same restaurant ten minutes later.

The KKW founder was pictured wearing Balenciaga sunglasses and a velvet black, long length bodycon dress.

November, 2, 2021 - Kim Kardashian and Pete Davidson spotted on 'secret dinner' in Staten Island

Kim Kardashian and Pete Davidson reportedly went on a secret dinner on Tuesday night (Nov 2).

According to TMZ, the pair entered the backdoor of Campania restaurant, which is said to be one of Pete's favourites.

The publication spotted Kim stepping out the Ritz-Carlton hotel in Manhattan.

October 29, 2021 - Kim Kardashian and Pete Davidson spotted holding hands on roller coaster

Fans are convinced Kim Kardashian and Pete Davidson are dating after the pair were spotted holding hands on a roller coaster ride at Knott's Scary Farm in Buena Park, California, on Friday (Oct 29).

The SKIMS founder and comedian were seen sitting next to eachother, while screaming on the roller coaster.

The pair were seen clasping their hands as they enjoyed the ride.

After the photos circulated online, fans seeing the photos of the pair holding hands fuelled the dating rumours even more.

One fan wrote: Pete Davidson kissed Kim Kardashian and now he's hanging out with her. This guy accomplished half of my life goals within 3 weeks lol." while another added: "the possibility of pete davidson and kim kardashian being together was not part of my 2021 bingo".

October 9, 2021 - Kim Kardashian and Pete Davidson share a kiss on SNL

Eyebrows were first raised when Kim Kardashian and Pete Davidson shared a kiss on the lips during her Saturday Night Live skit.

During Kim's SNL debut, she played Princess Jasmine and Pete Davidson played Aladdin in a skit, where the pair sat on a flying carpet.

Fans believe the moment sparked the pair's romance, with many taking to social media to question whether they're an item.

One fan wrote: *whispers* i like the idea of kim kardashian and pete davidson." while another added: "Kim Kardashian and Pete Davidson? Did not see that coming!".

People began speculating that the pair were romantically involved with each other.

January 2019 - Kim Kardashian and Pete Davidson amongst others hang out at Kid Cudi's birthday bash

In January 2019, Kim Kardashian attended Kid Cudi's birthday bash with her then-husband Kanye West.

The couple had chopped it up with Pete Davidson, Timothée Chalamet and Kid Cudi.

It is said to be one of the first times Kim hung out with Pete.

Kim Kardashian shares a snap of the pals hanging out at Kid Cudi's birthday back in 2019.

Picture: Instagram/@KimKardashian
Back in February, Kim Kardashian filed for divorce from rapper Kanye West after six years of marriage.
Sources revealed the pair had an 'amicable' split and are successfully co-parenting their children: daughters North, 9, and Chicago, 4, plus sons Saint, 6, and Psalm, 3.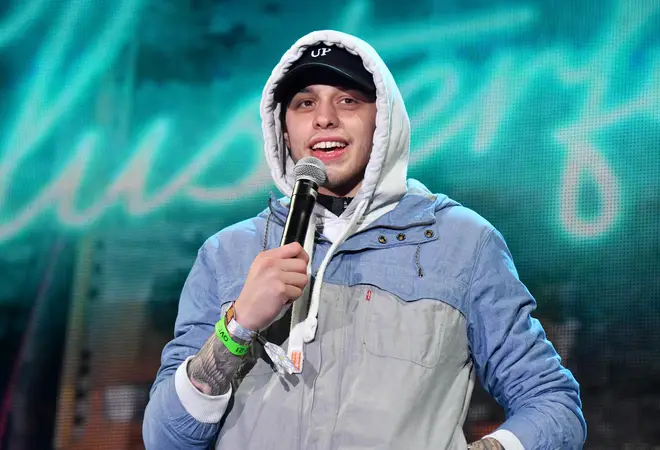 Davidson has previously dated Cazzie David, Kate Beckinsale, Margaret Qualley, Kaia Gerber and Phoebe Dynevor.
He also was engaged to Ariana Grande in 2018, but split after five months.