Here's Why Ariana Grande & Pete Davidson Reportedly Split & Ended Engagement
15 October 2018, 11:48 | Updated: 15 October 2018, 11:50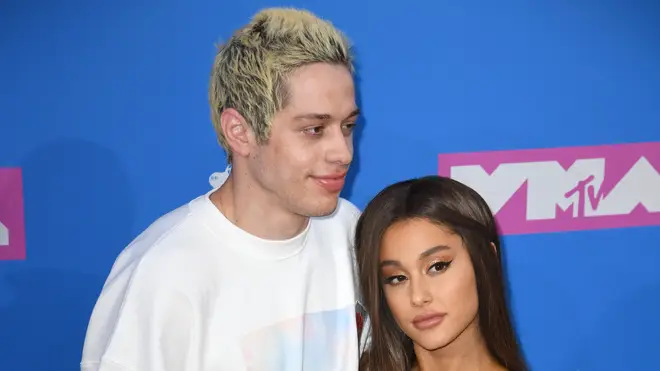 Grande and Davidson are no longer in a relationship after alleged arguments over Mac Miller.
Ariana Grande and Pete Davidson have reportedly ended their engagement and split up.
The 'God Is A Woman' singer is claimed to have come to an agreement with Davidson that it is "not the right time for their relationship to take off".
According to TMZ, Grande and Davidson still have love for each other however their romantic relationship is now over.
The pair surprised fans when they announced their engagement back in May, after weeks of dating.
Pete Davidson reportedly splashed around $100,000 on an engagement ring for Grande.
However following the tragic death of Ariana Grande's ex-boyfriend Mac Miller, the singer has told fans that she has "been through hell".
According to Sun Online, a source told the publication that Ariana Grande grew frustrated with his lack of support.
"Ariana dumped Pete. They'd been rowing for two weeks about Pete's lack of support after Mac's death," they said.
"Ariana has been devastated and Pete couldn't handle it. She realised she needs a grown-up who can support her and that's not him.
"They secretly split a week ago and she's already moved out of the apartment."
Both parties are yet to release any statements via their own social platforms however Pete Davidson has now deleted his accounts.
Ariana Grande recently announced that planned to take a break from music, following her dramatic year so far.