Ariana Grande Reacts To The Death Of Ex-Boyfriend Mac Miller
10 September 2018, 08:23 | Updated: 10 September 2018, 10:53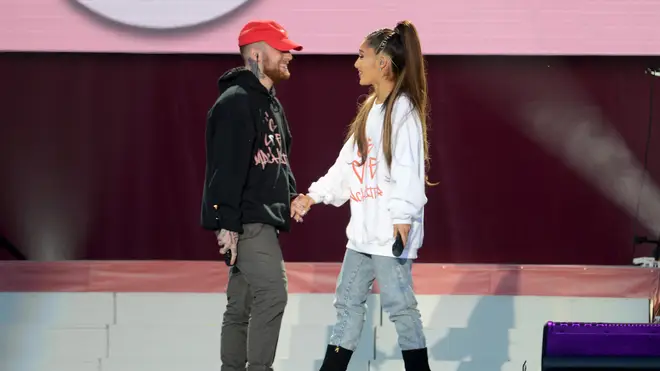 Ariana has paid tribute to her ex-boyfriend...
Ariana Grande has delivered a silent tribute to Mac Miller, following the devastating news of his death on Friday (7th September).
The 'Sweetener' singer, who split with Mac Miller earlier this year, responded to the shocking news by posting a black-and-white picture of the late rapper on Instagram.
The picture, which looks like it may have been taken by Grande herself, had no caption.
The singer also chose to disable comments under the post, after receiving lots of criticism by some fans in the wake of his death.
See the post below:
Mac Miller reportedly died of a suspected drug overdose.
According to reports at the time of their split, Ariana Grande and Mac Miller had "quietly cut off their romantic relationship" because their work schedules became "too busy."
However Grande later admitted that their relationship became very toxic.
After Mac Miller was involved in a car crash in the wake of their split, the singer fired back at a fan over rumours about their relationship.
"I have cared for him and tried to support his sobriety and prayed for his balance for years but shaming/blaming women for a man's inability to keep his sh*t together is a very major problem," she wrote at the time.
She later moved on with SNL star Pete Davidson, with whom she is currently engaged.
Following the death of Mac Miller, many celebrities have paid tribute on social media.
J. Cole broke down in tears at a recent show after dedicating a section of his 'KOD' tour to Mac Miller.