J. Cole Cries On Stage During Emotional Mac Miller Tribute
10 September 2018, 07:52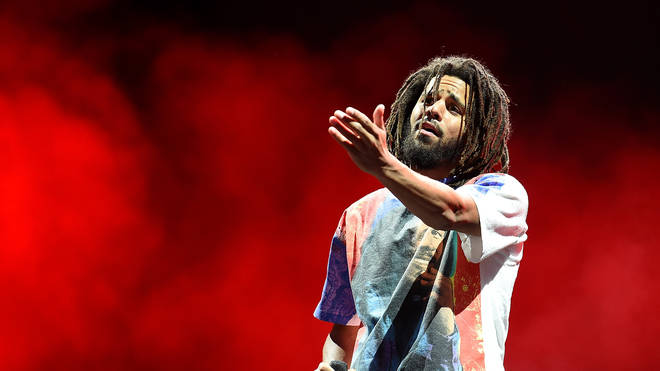 Cole is still grieving...
J. Cole appeared to cry on stage during an emotional tribute to late rapper Mac Miller.
The Dreamville rapper, who was one of the first celebrities to react to his death on Twitter, appeared to be among the hardest hit by the devastating news.
After hearing of Mac Miller's reported drug overdose, Cole took to Twitter to pay his respects and send a message to any rapper who is struggling with mental health issues or drug addiction.
"Rest In Peace to the great soul Mac Miller," he wrote.
"This is a message for anybody in this game that's going through something. If you don't feel right, if you feel you have a substance problem, if you need a ear to vent to. If you uncomfortable talking to people around you. Please reach out to me."
Following Mac Miller's death, J. Cole has reportedly been dedicating his 'KOD' tour shows to his memory.
However on Sunday (9th September), he was unable to hide his emotions, as tears welled up in his eyes during a speech.
Never seen cole cry. But Mac Miller's death really hit him. Kids on drugs is what his whole KOD album was about. One of his greatest albums yet. The message is to stay away from drugs. Please people. Save your own lives. pic.twitter.com/oW1PbZp7iH

— ARKAD (@ivanefosa) September 9, 2018
J. Cole latest album 'KOD' is all about the idea of people being addicted to things such as drugs.
At the time the album was released, he told fans that one of the meanings behind 'KOD' was "kids on drugs".
Since Mac Miller's death, lots of celebrities have paid their respects to the rapper across social media.