Ariana Grande Admits Her Relationship With Mac Miller Was "Toxic"
24 May 2018, 10:24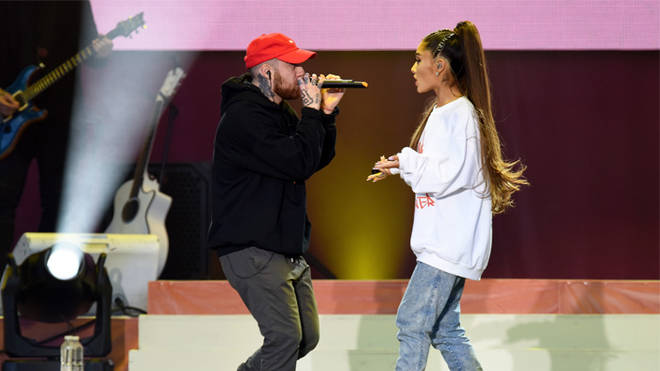 The singer hit back at accusations from fans...
Ariana Grande has admitted that her relationship with rapper Mac Miller was very "toxic".
The singer, who recently announced her split from Miller, has opened up about the situation during a conversation with a fan on Twitter.
After someone attempted to blame Mac Miller's recent car crash on his break-up with Ariana Grande, she responded with a lengthy statement.
"How absurd that you minimise female self-respect and self-worth by saying someone should stay in a toxic relationship because he wrote an album about them, which btw isn't the case," she began.
See the full message below:
Following her split from Mac Miller, Ariana Grande is rumoured to have moved on with SNL star Pete Davidson.
Mac Miller is yet to respond to Ariana Grande's statement.