Ariana Grande Sparks Concern With Heartbreaking Tweets Following Mac Miller's Death
28 September 2018, 12:35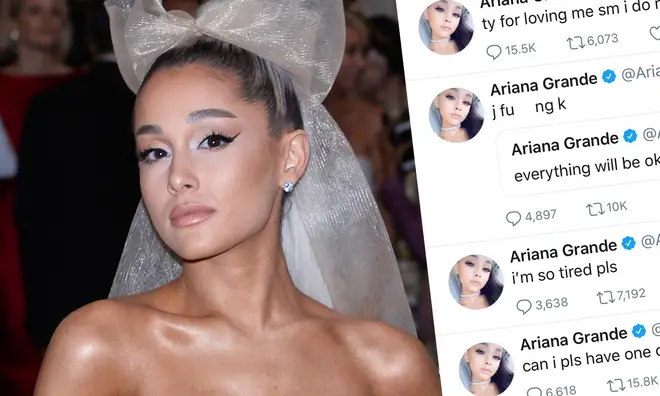 The singer asked for "one okay day".
Ariana Grande worried fans last night after posting a series of heartbreaking tweets.
Followers of the 'God Is A Woman' singer flocked to her page in support after she tweeted to ask for just "one okay day", weeks after the death of her ex-boyfriend Mac Miller.
In the space of a few minutes, Grande posted a number of emotional messages, writing of how "tired" she was and responding with "j f**king k" to a previous tweet of hers saying "everything will be okay".
The singer later responded to her fans by thanking them and apologising for worrying them with her tweets, adding it's "just been a tough month."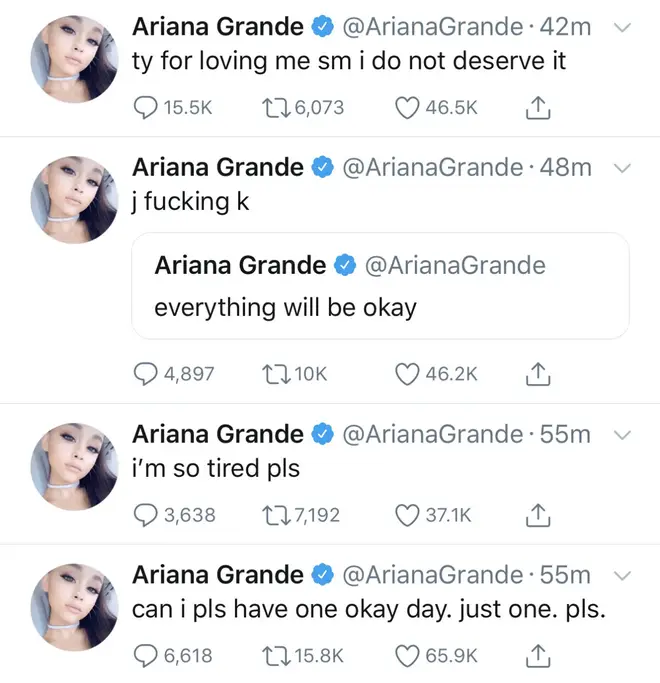 ur angels in my life. it's just been a tough month. i'm trying to get my work done and get back to normal and it's hard and i'm human and tired. sorry i let u in or worried u. i shouldn't have tweeted. i kno better.

— Ariana Grande (@ArianaGrande) September 27, 2018
Ariana's team have reportedly confirmed she's taking some time out of the spotlight. The singer has been struggling with anxiety and post traumatic stress disorder since the terror attack at her Manchester concert last year.
At the beginning of the month, Mac Miller - who dated Grande for two years prior to their split in May - died of a suspected drug overdose, with Ari posting a number of tributes in the days following.
"Given the events of the past couple of years, Ariana is going to take some much needed time to heal and mend," a message from her team read.
"She will be staying close to home and using this period to spend time with her loved ones and work on new music without deadline. She thanks her fans for their understanding."